Let yourself be inspired by the best design projects made with our ceramics!
For lovers of true ceramics, here is an exclusive collection of bathrooms, kitchens and
commercial spaces, where our products have made the difference in creating something special.
We love to accept the challenge of satisfying the most demanding customers, helping them to express the most creative and imaginative ideas.
The passion for what we do and our experience are at your service.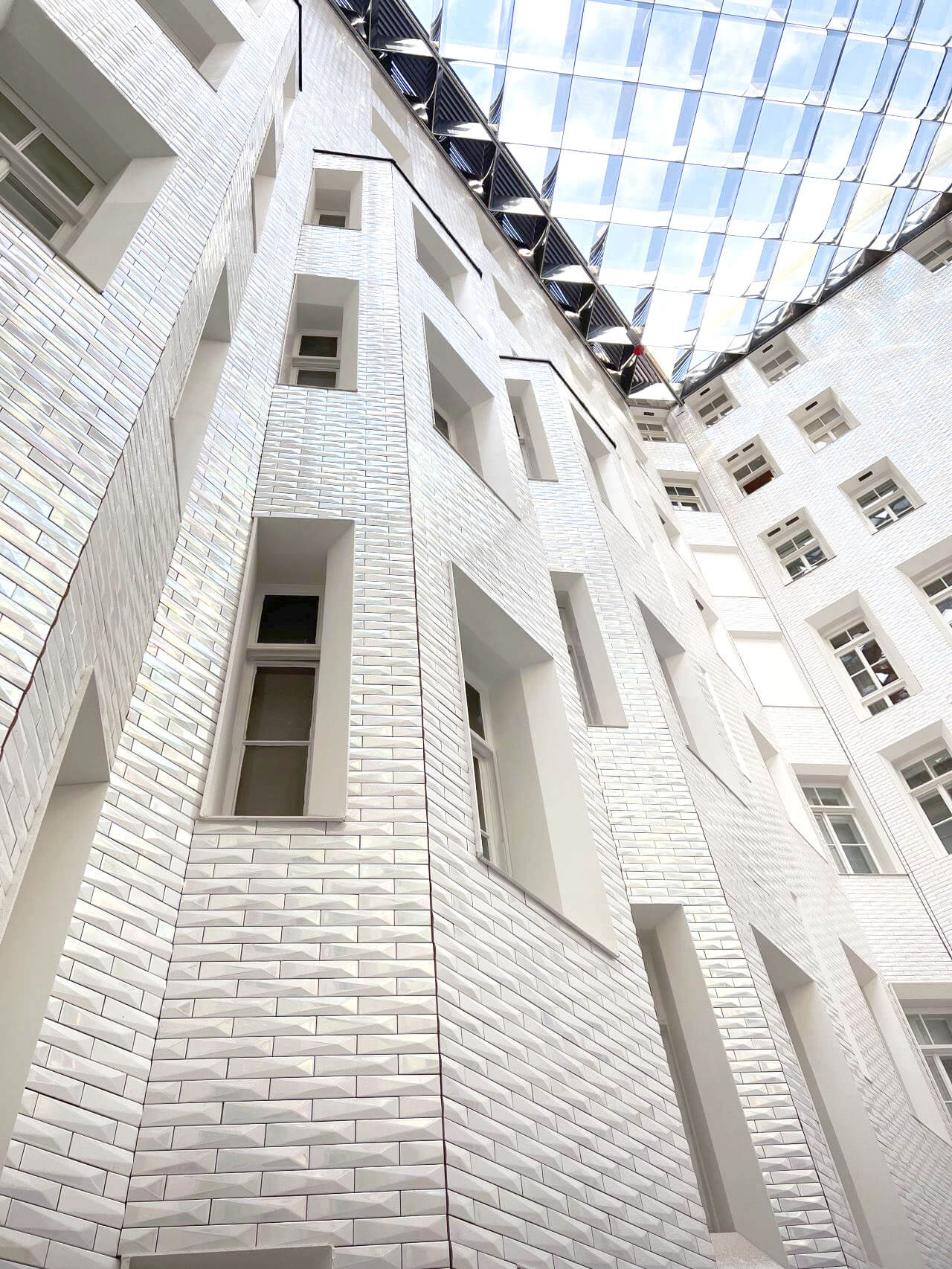 It all started with a phone call! Our client asked us to cover the internal patio of the prestigious Claridges Hotel in London with something truly unique. After considering various options, it was decided to use three-dimensional, pyramid-shaped tiles, in a glossy finish, mother-of-pearl white, in the 6.5x26 cm - 2,5"x10" format.