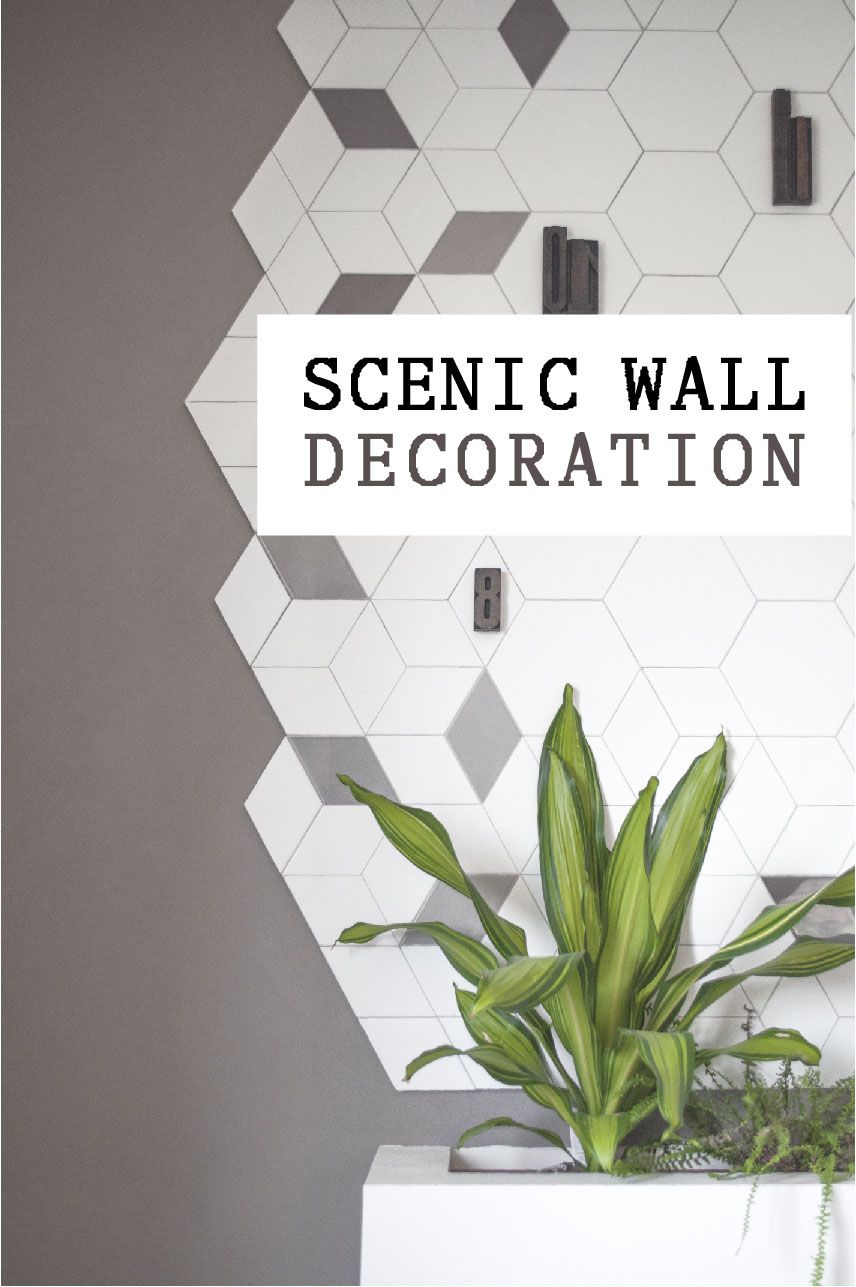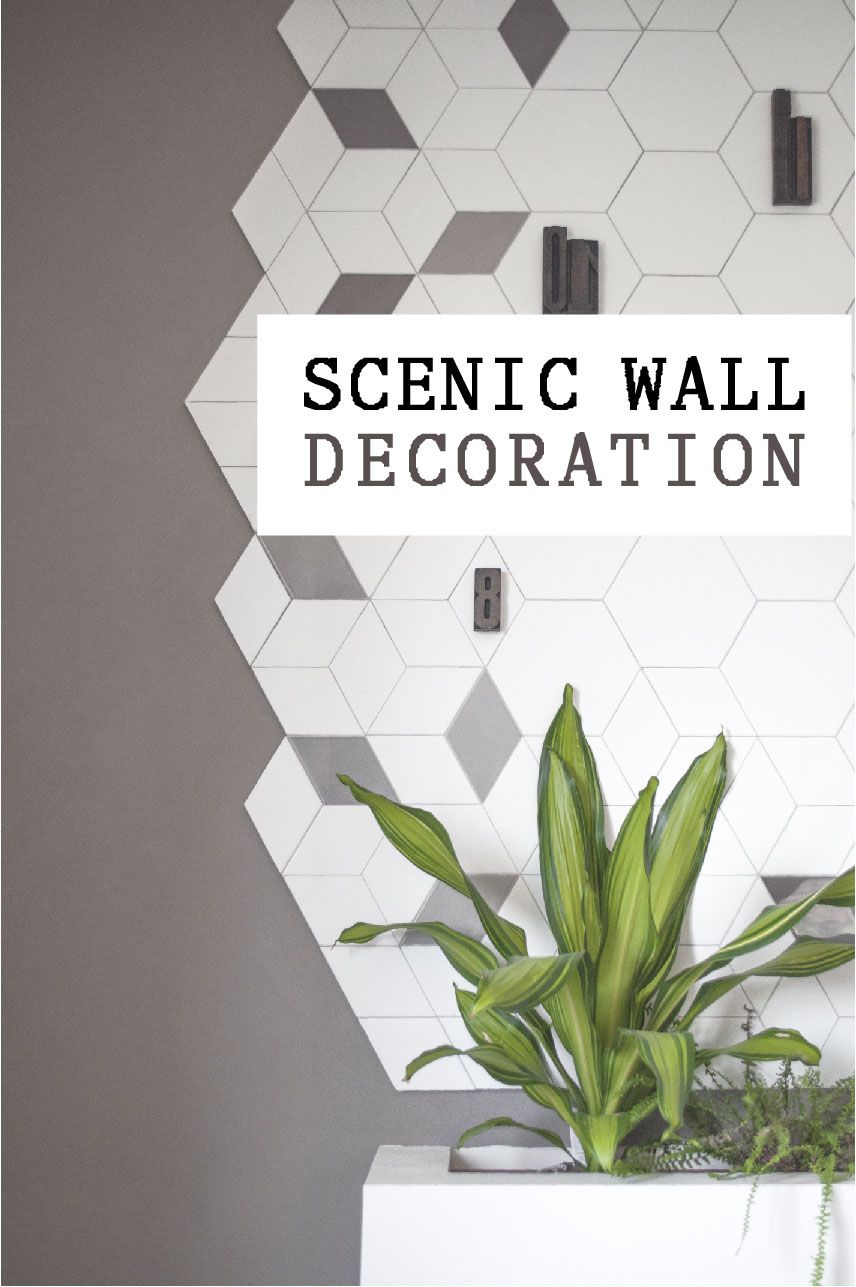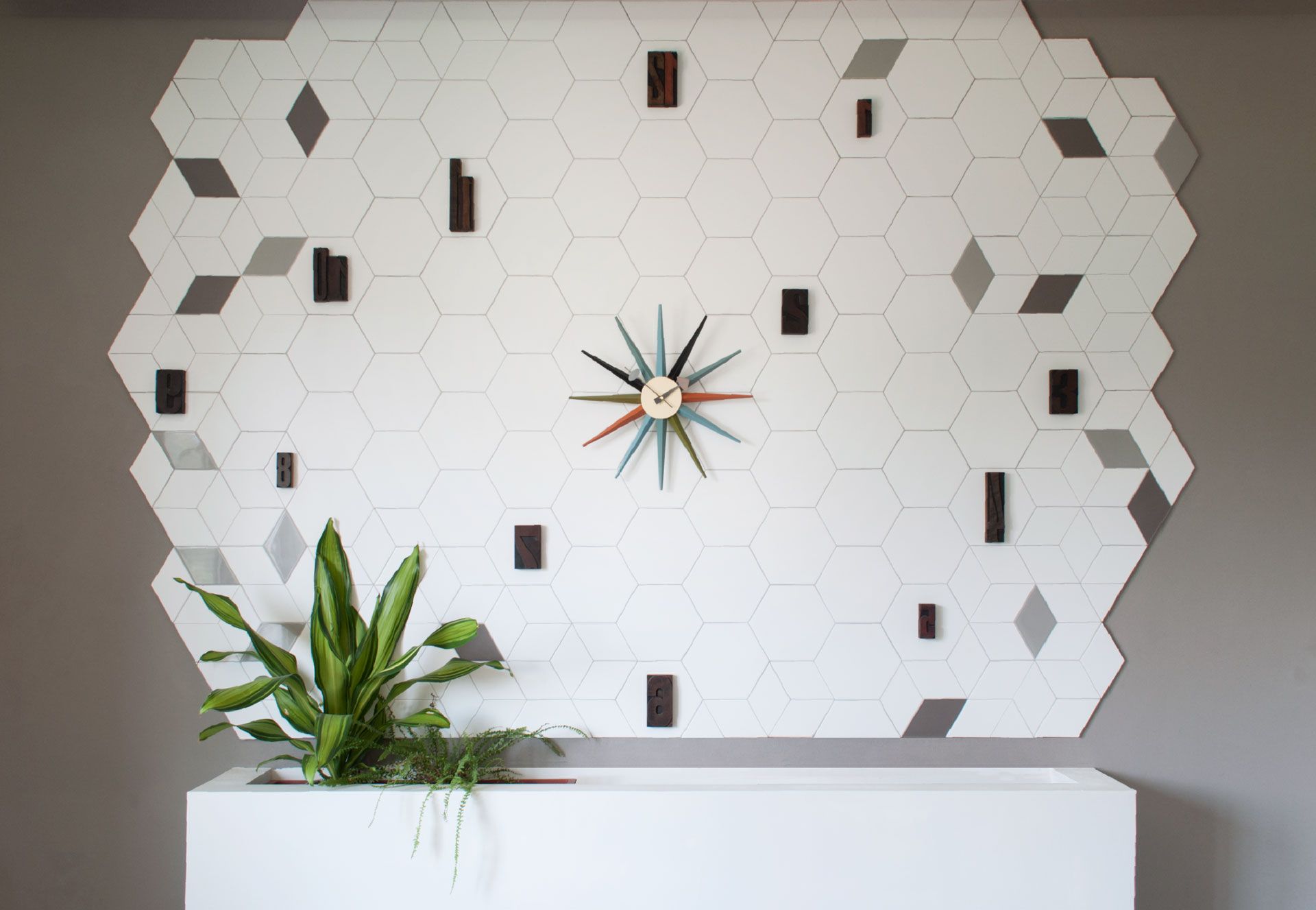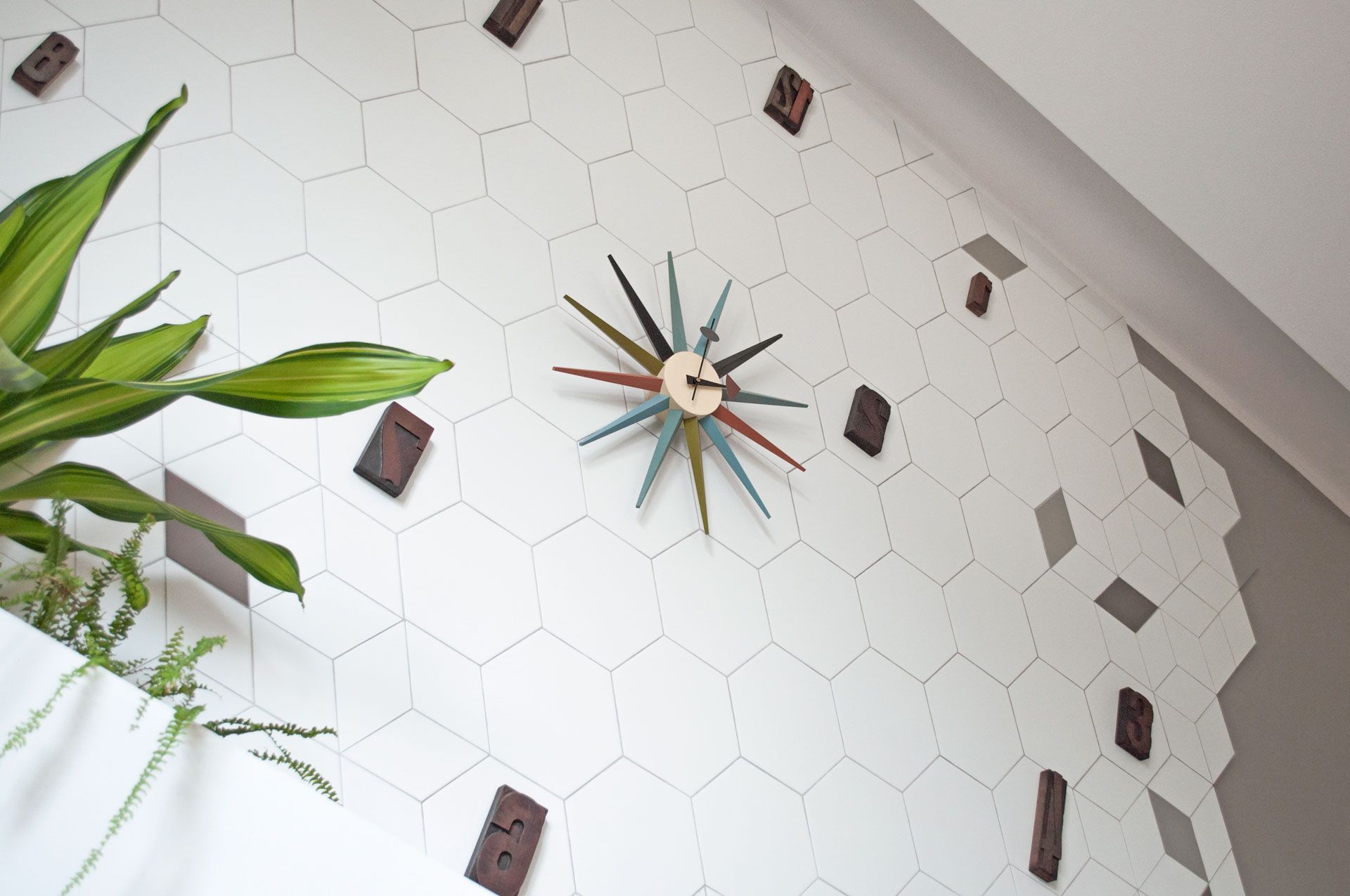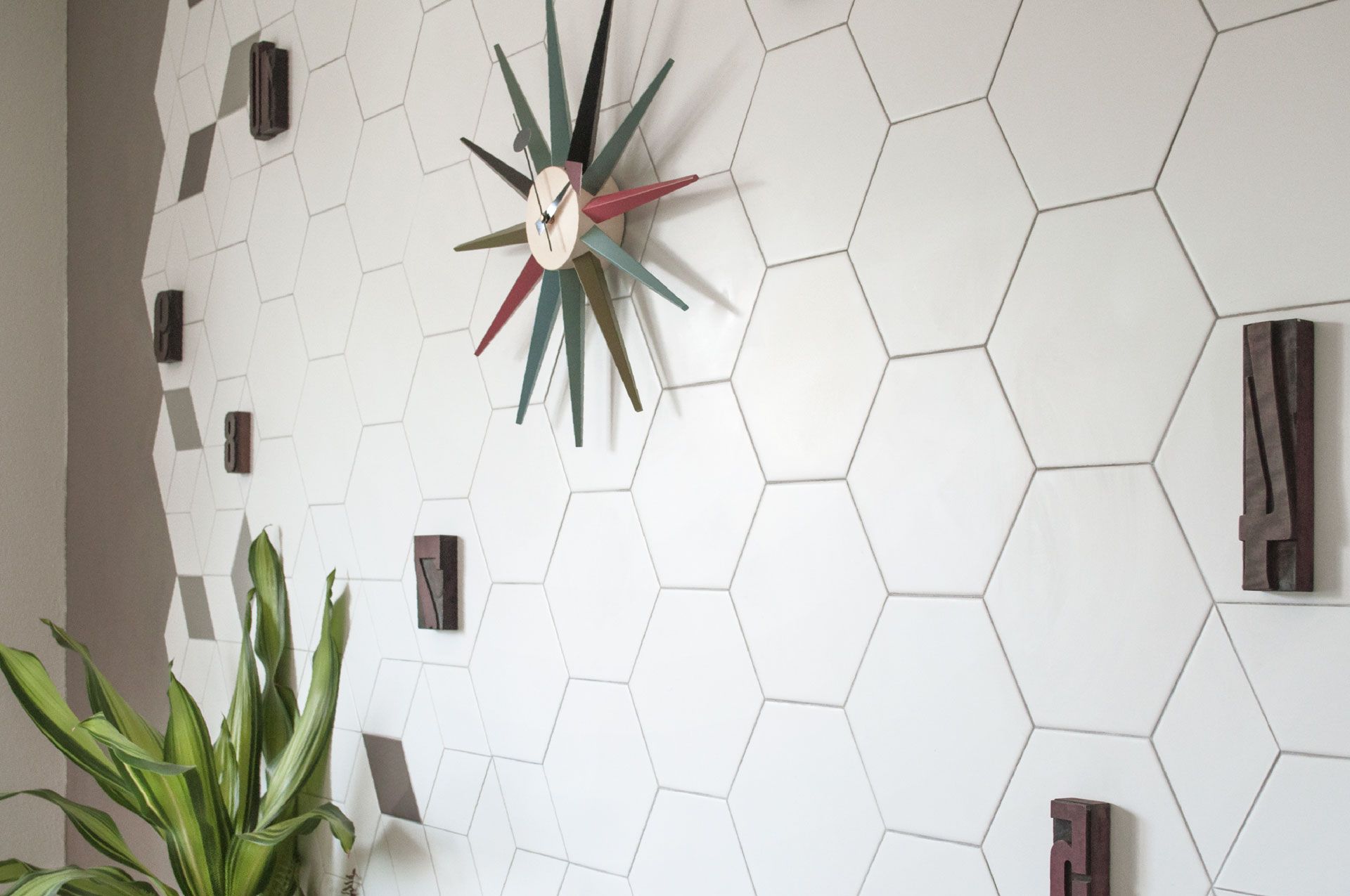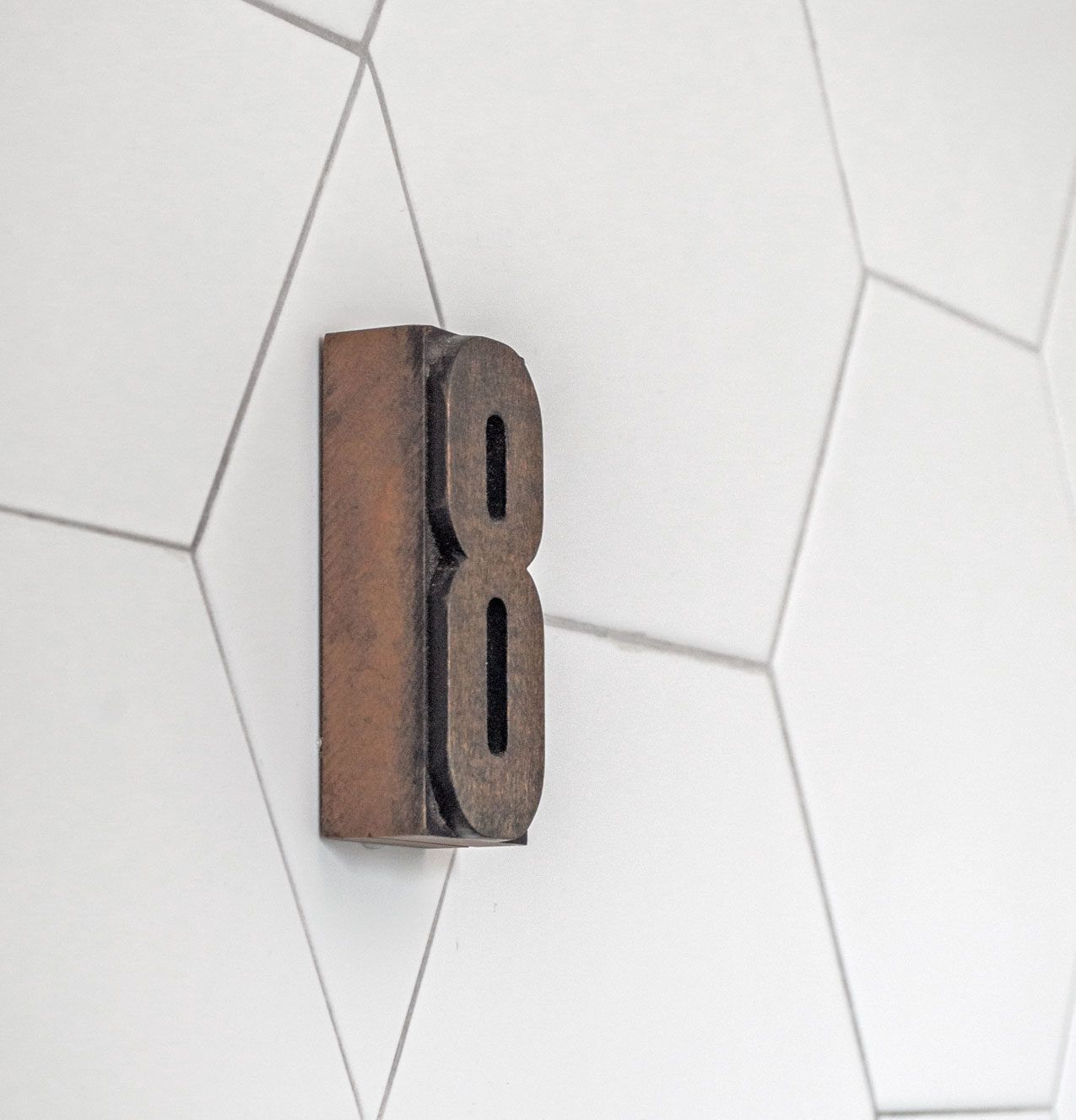 SCENIC WALL DECORATION_private home Ravenna
Tiles: Luna collection – Ceramica Senio
We created a scenographic wall installation using the tiles of our LUNA collection. This original composition reflects the creative spirit of the owner of the house, the designer Chiara Filippi, who wanted to enrich a wall of her living room, creating a play of sizes that are the background to the elements fixed to the covering.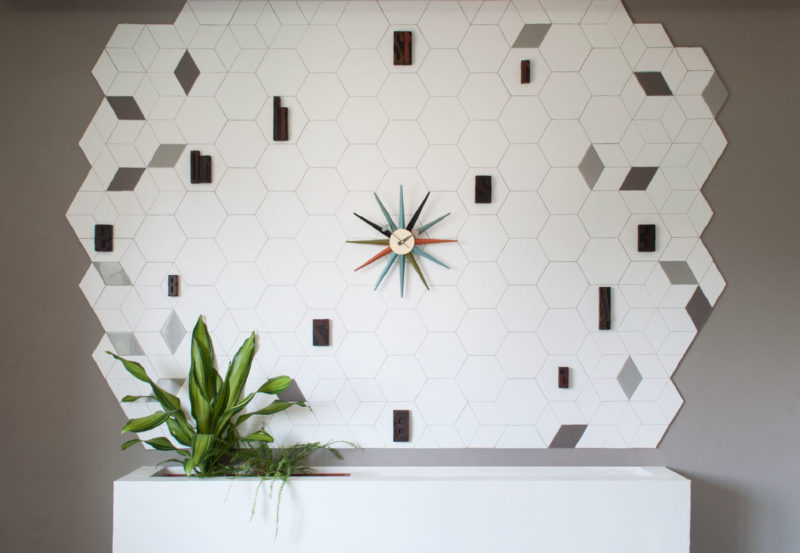 The protagonists of this composition are a playful clock that stands out with its colors on the white silk surface of the hexagons behind it and ancient typographic characters (numbers) that mark the hours.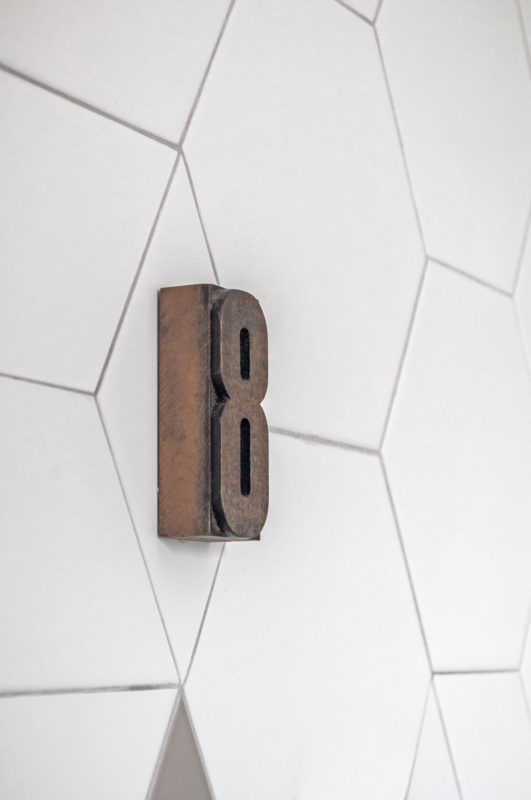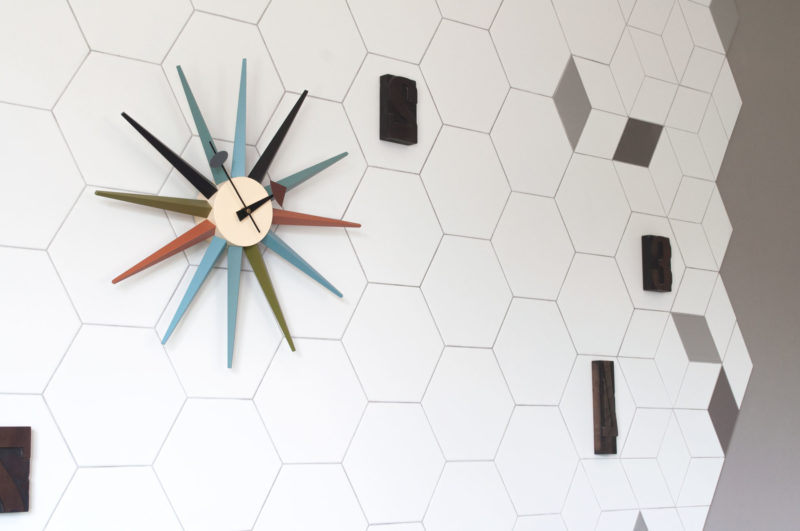 To create this design composition, we used LUNA collection, in particular: the White Moon silk hexagon, White Moon silk Ponente, Ponente Gray Stone transparent, Ponente Charleston Gray transparent and Ultimo Quarto White Moon silk. This project fully reflects the identity of Ceramica Senio. For us, producing ceramic tiles does not only mean covering walls with quality products, but it also means creating original and personal design compositions that convey wonder and amazement day by day.