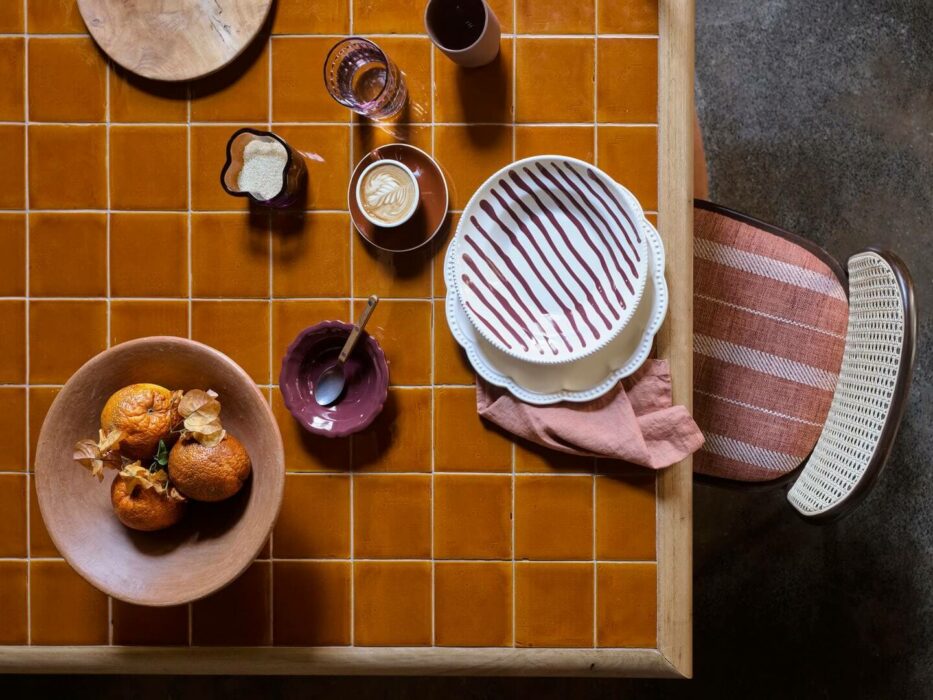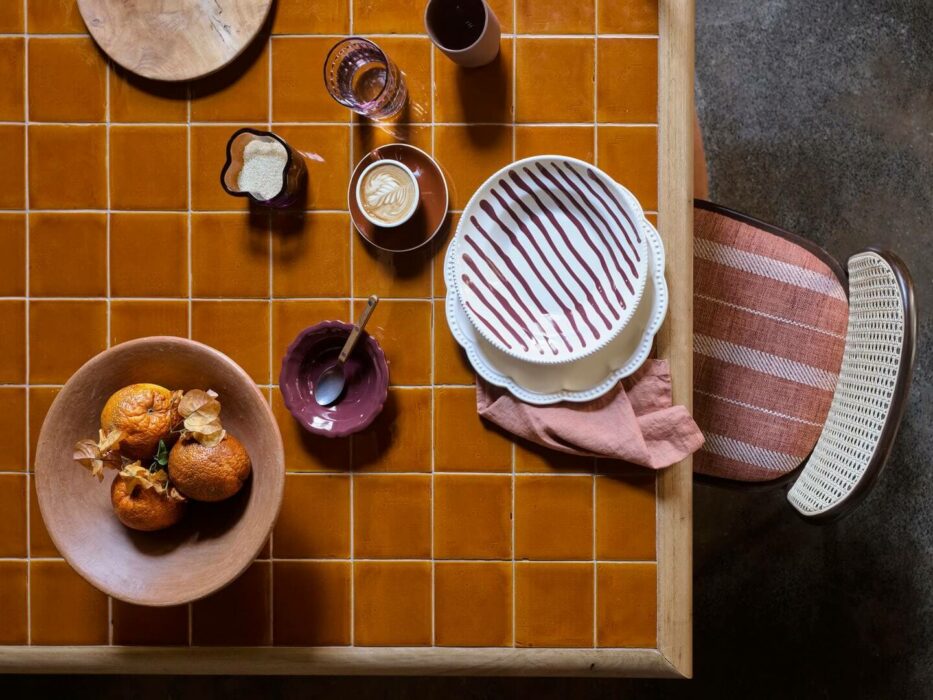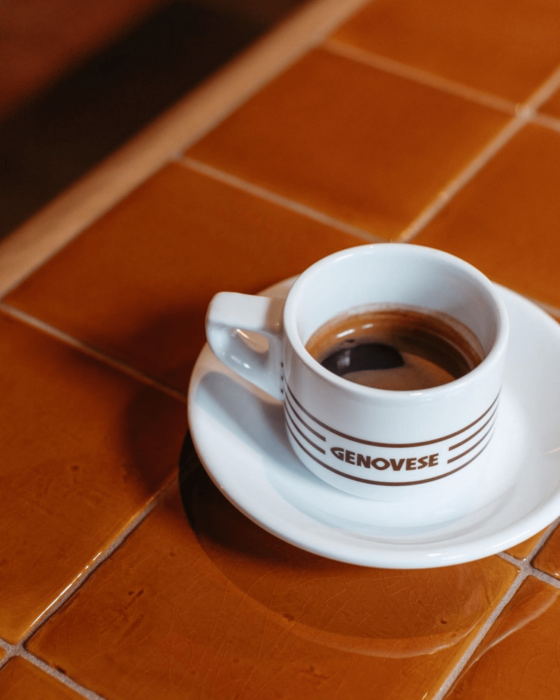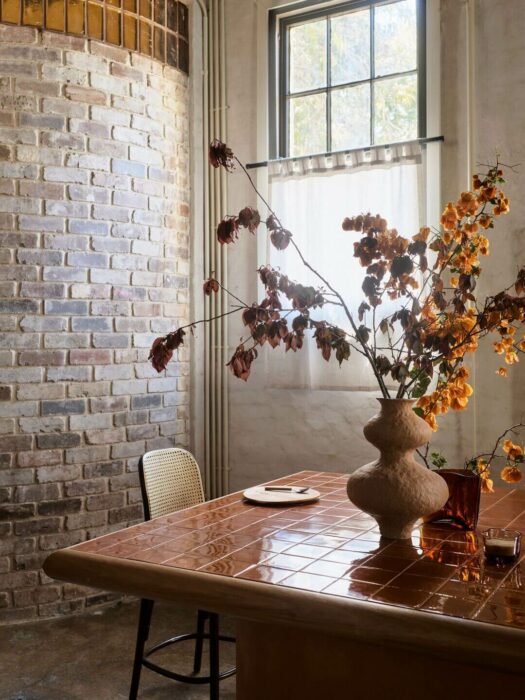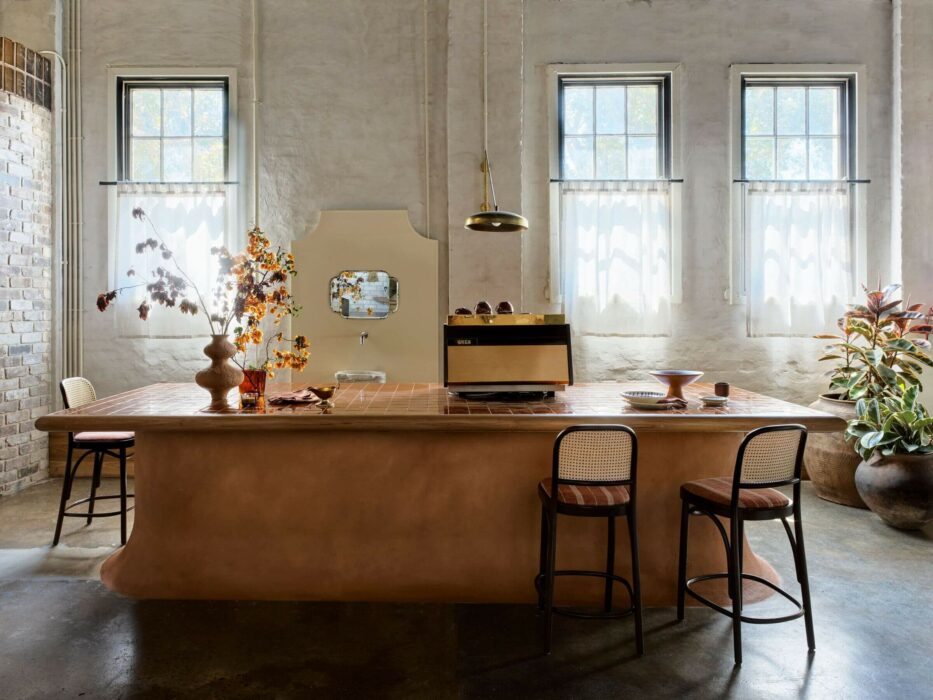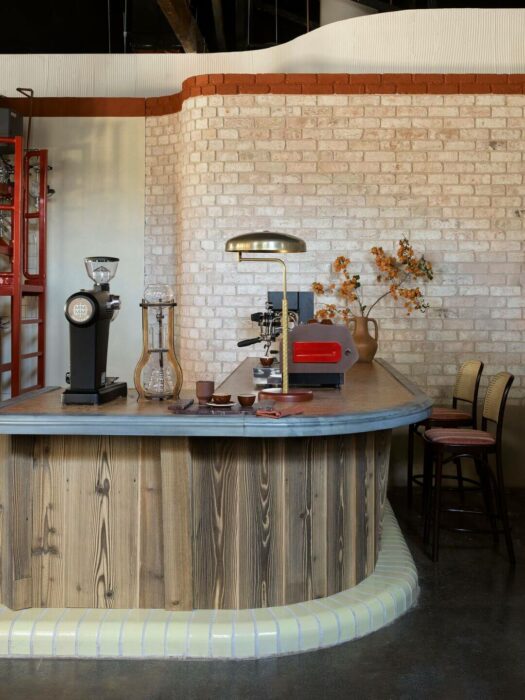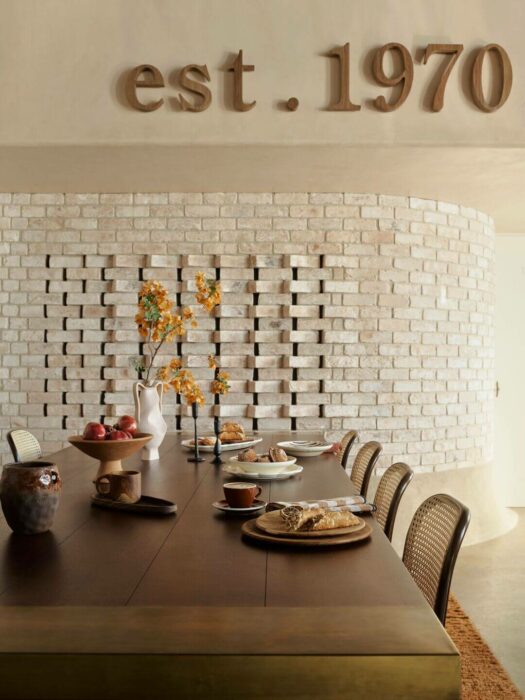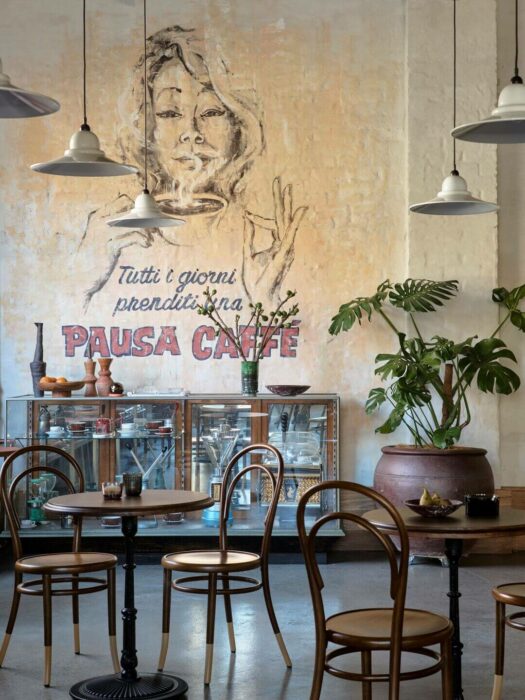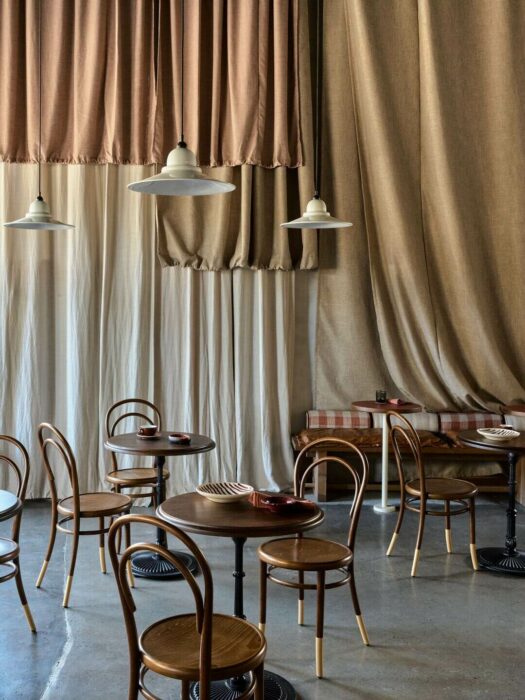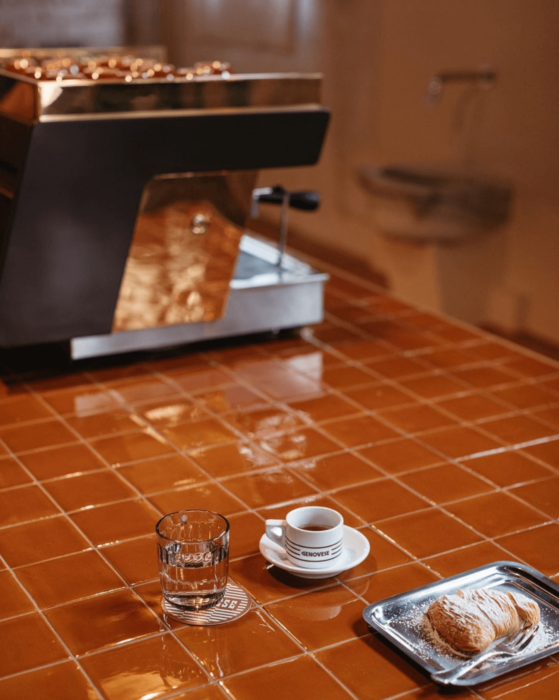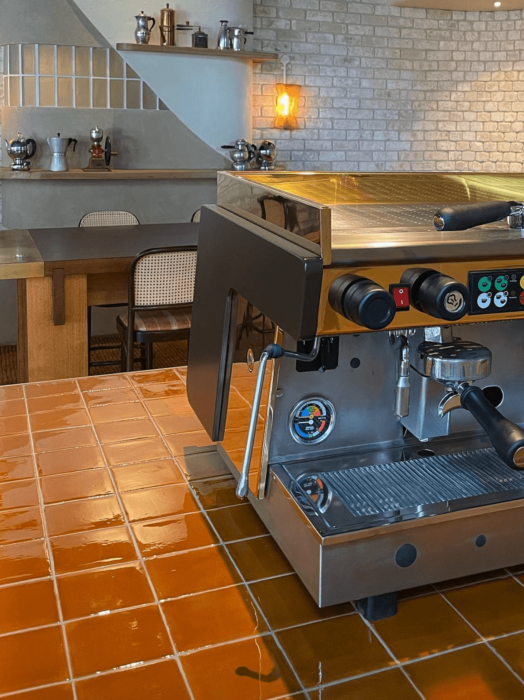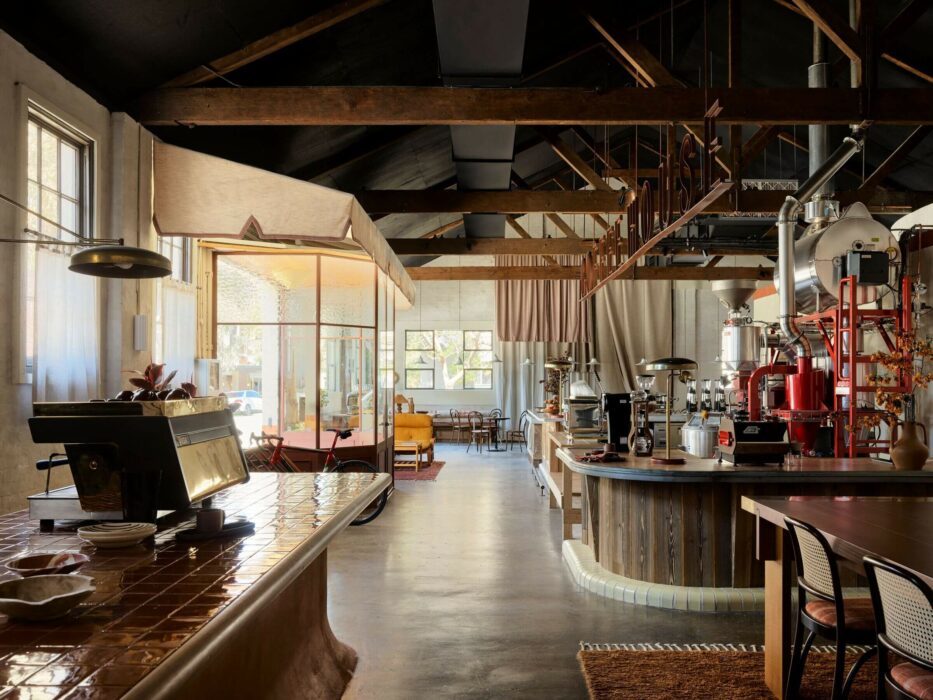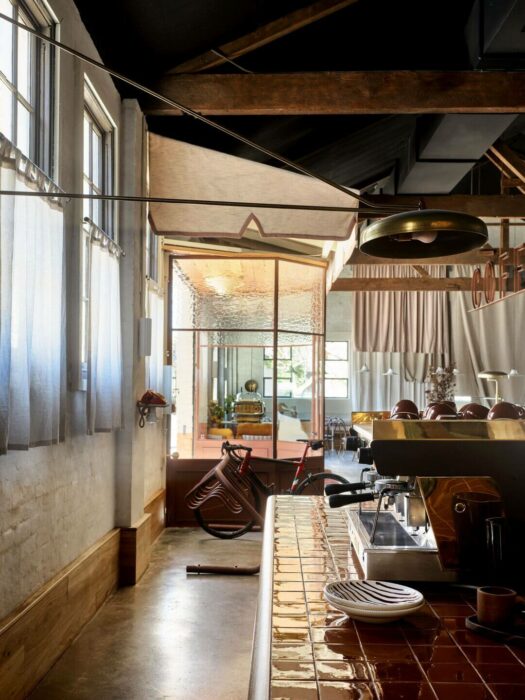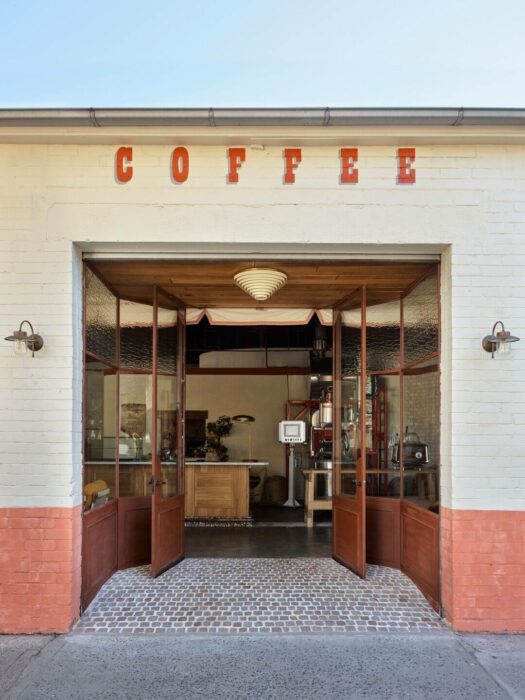 Genovese Coffee House – Australia
Tiles: Bon Bon collection Ceramica Senio
Genovese Coffee House is a place with an industrial design and a relaxed and refined mood, inspired by the atmosphere of the mid-1900s Italian bars. The handcrafted Caramel- colored tile in the 10×10 cm – 4"x4" format from the Bon Bon collection was the perfect choice to cover the large table and the bar counter as it blends perfectly with the earthy, warm and natural materials used in the rest of the room. Bon Bon Caramel Medio is a glazed terracotta tile that embodies all the flavor of the Italian ceramic tradition. The shiny craquelé enamel gives a glossy effect to the surface, enhancing the irregularity of the handmade biscuit.