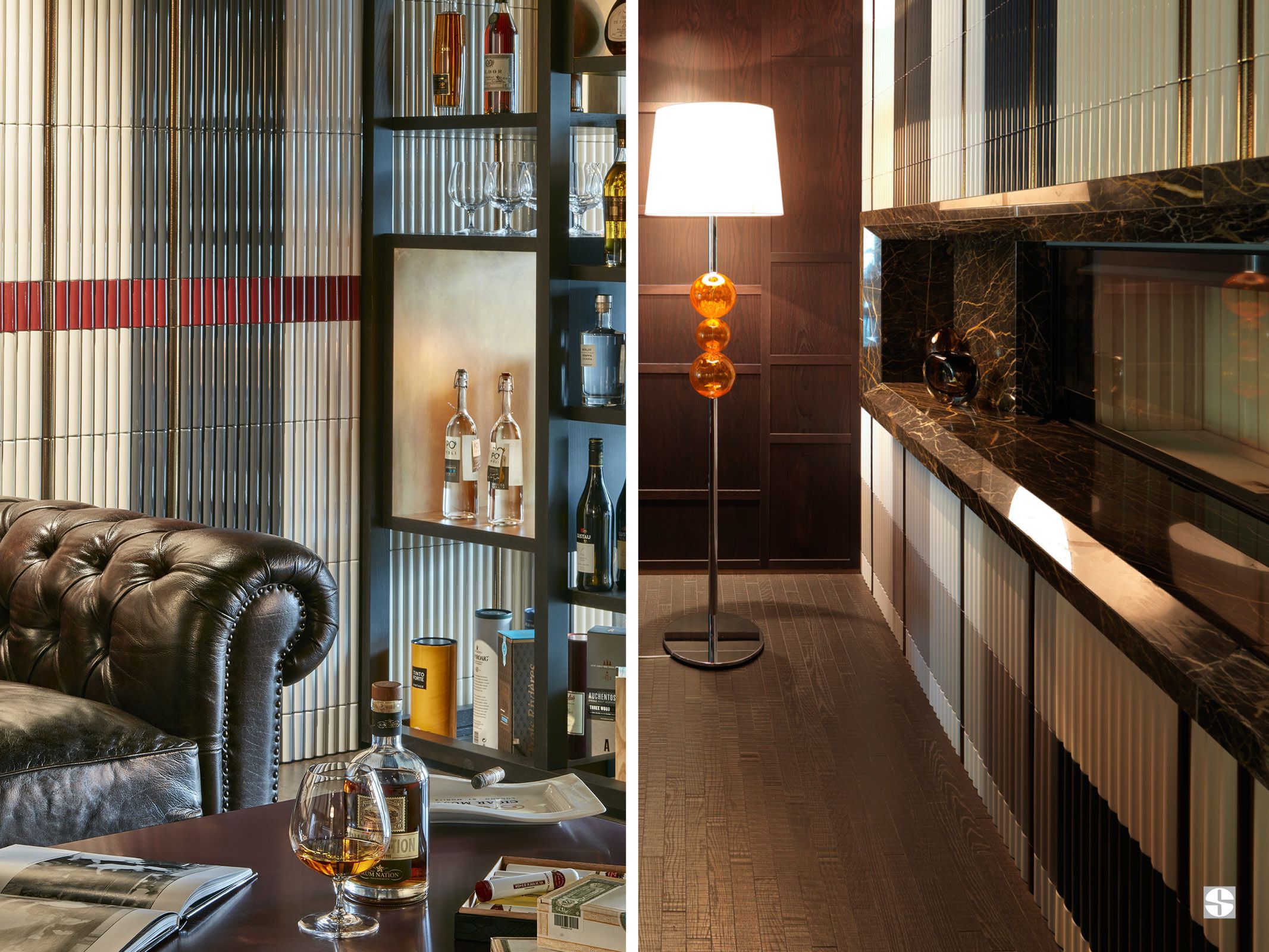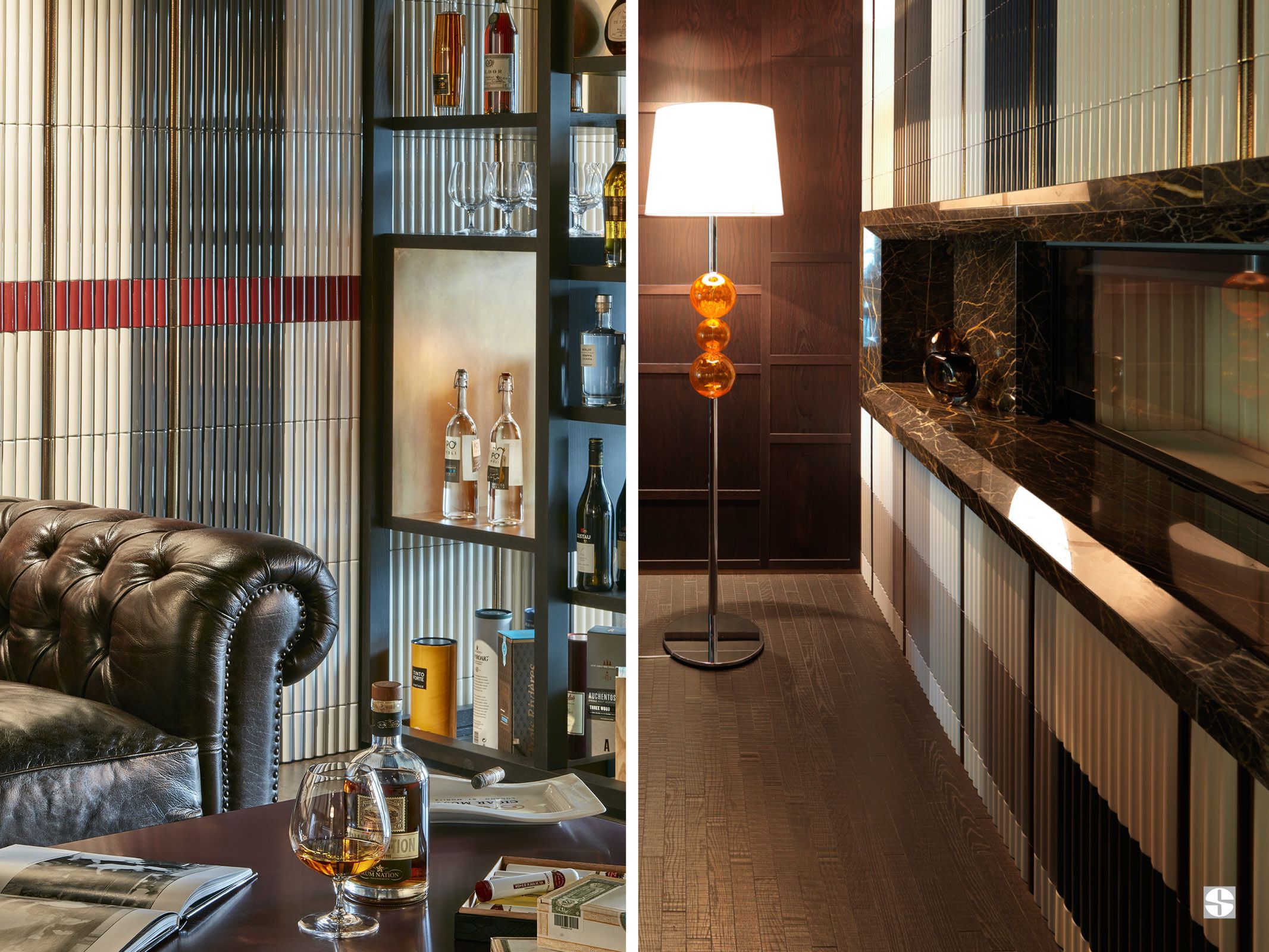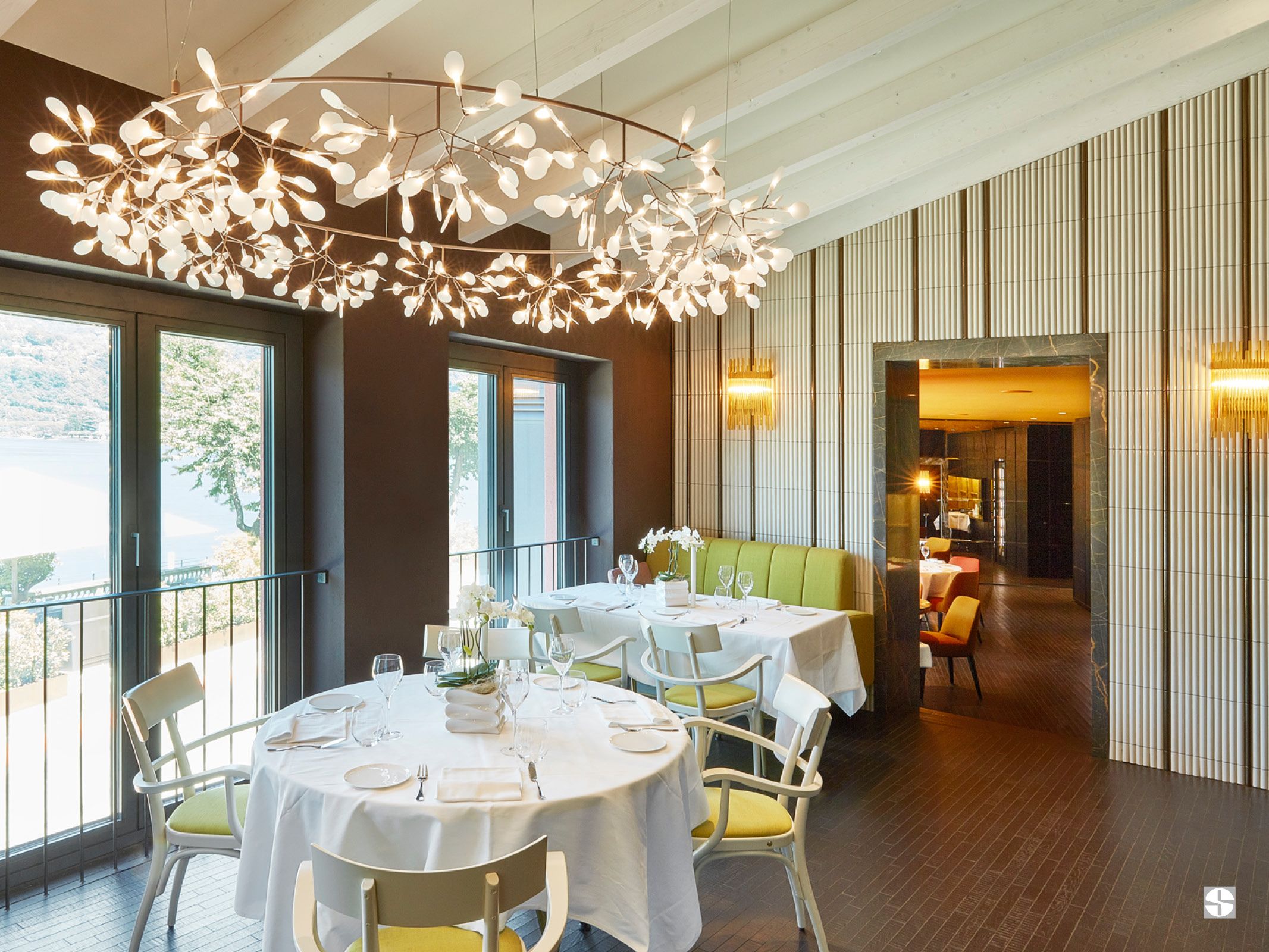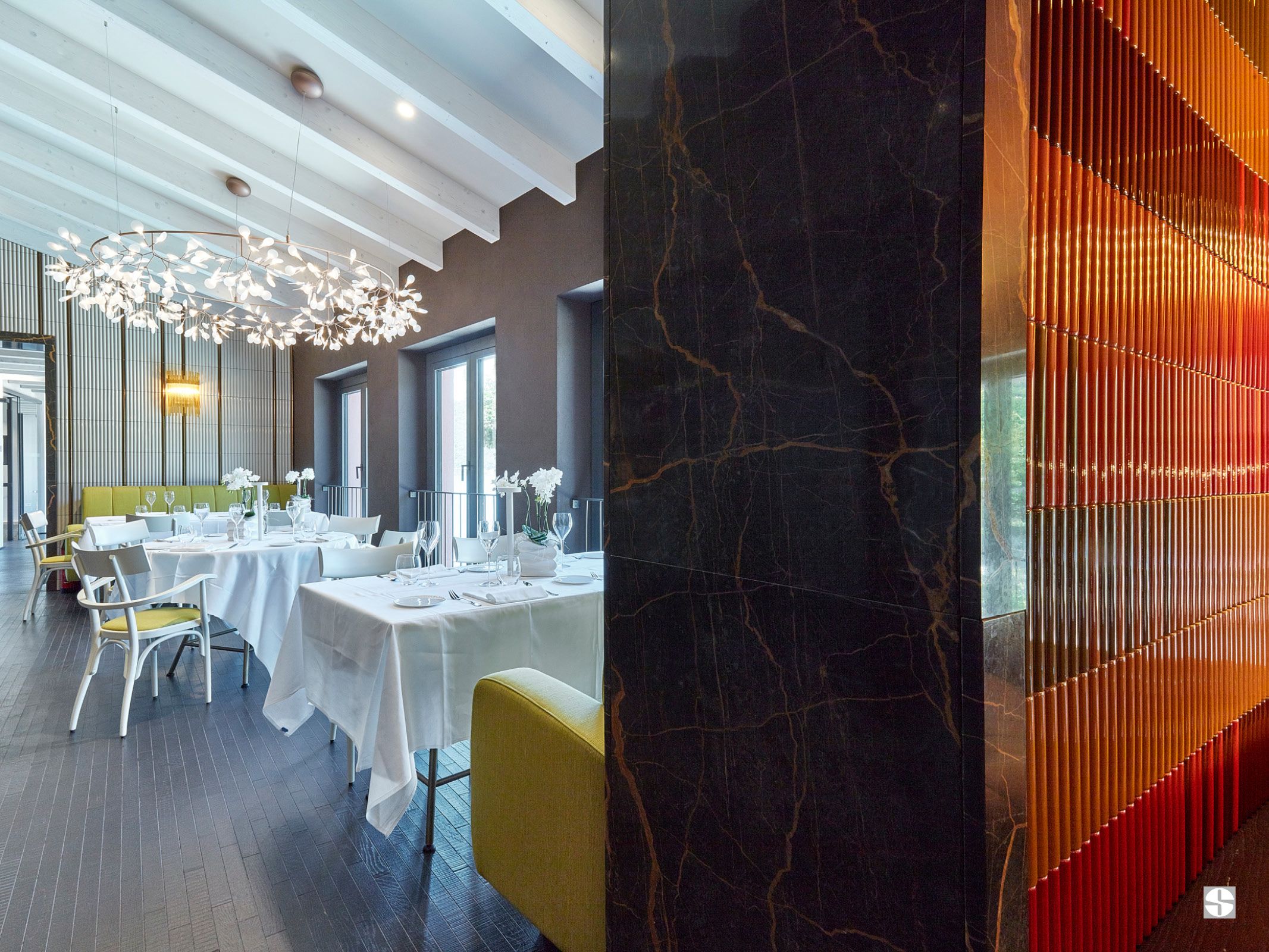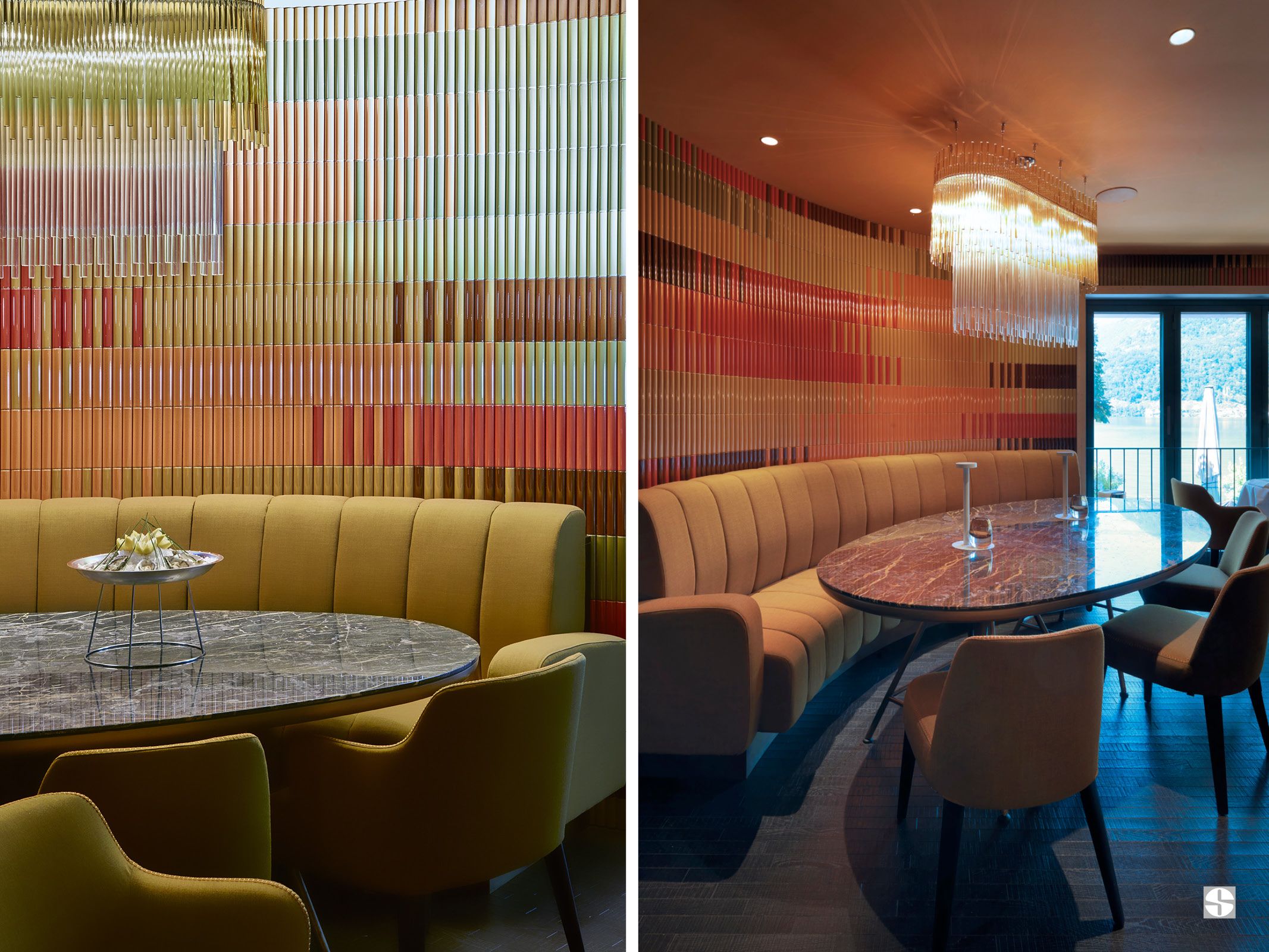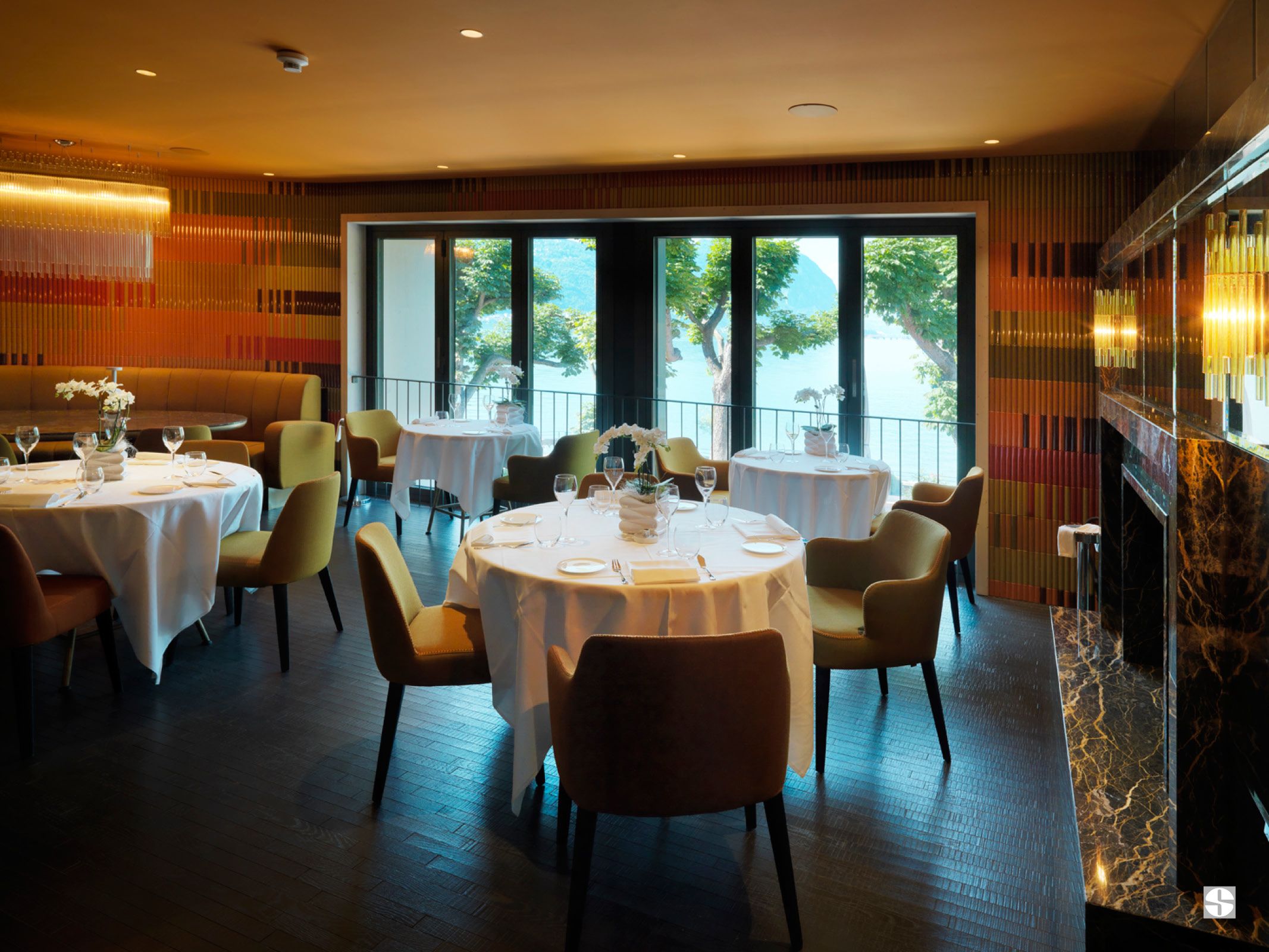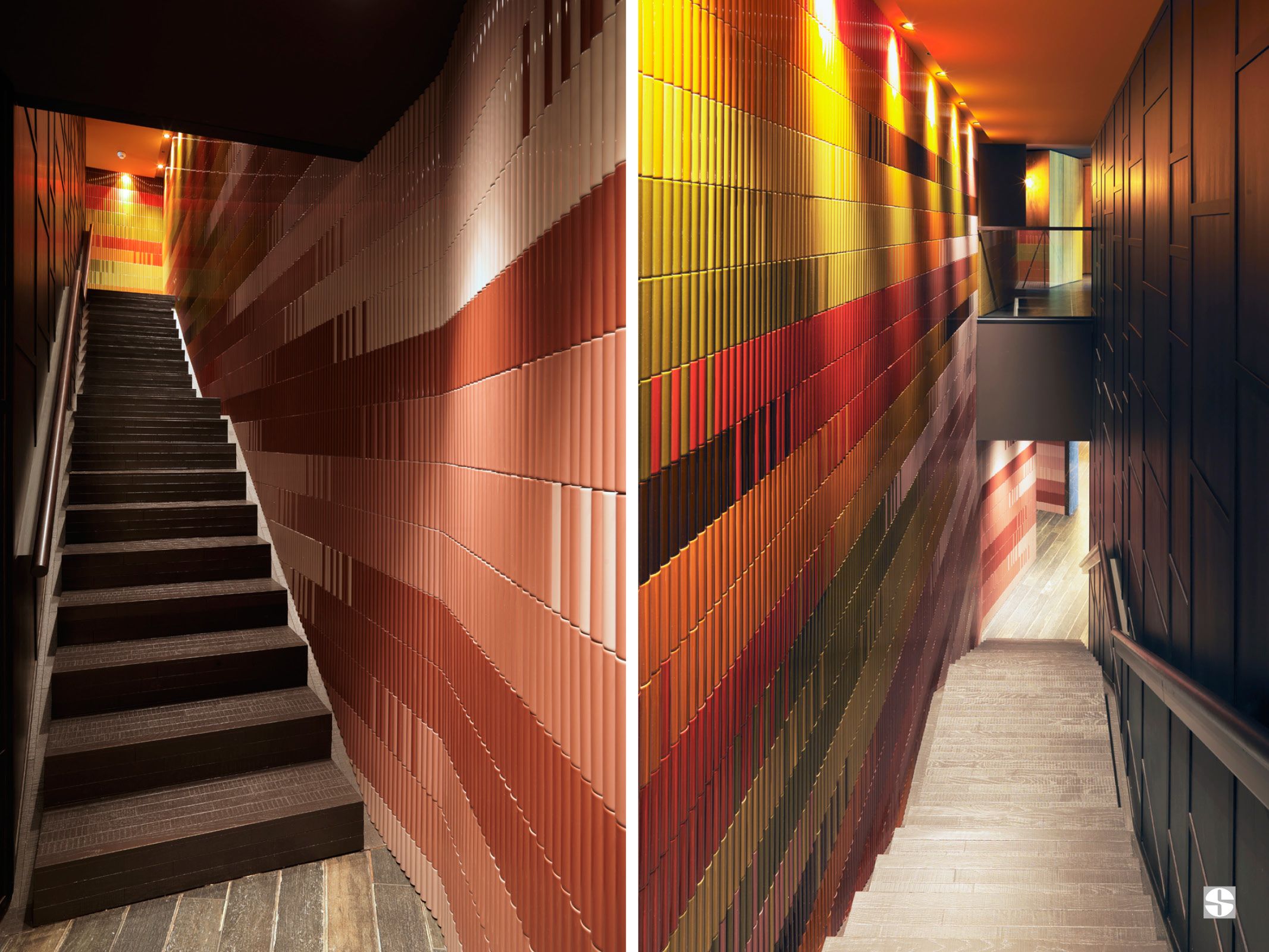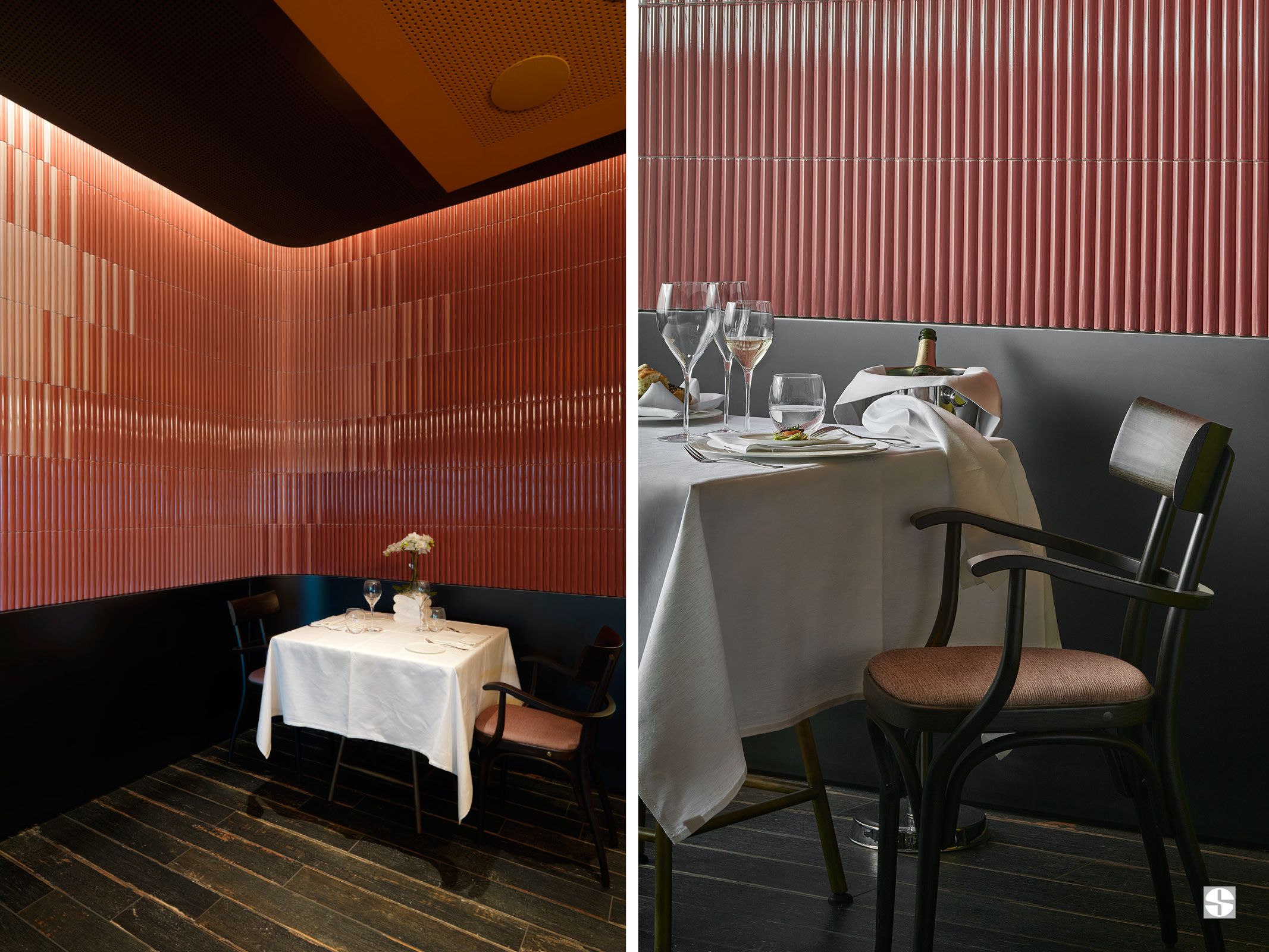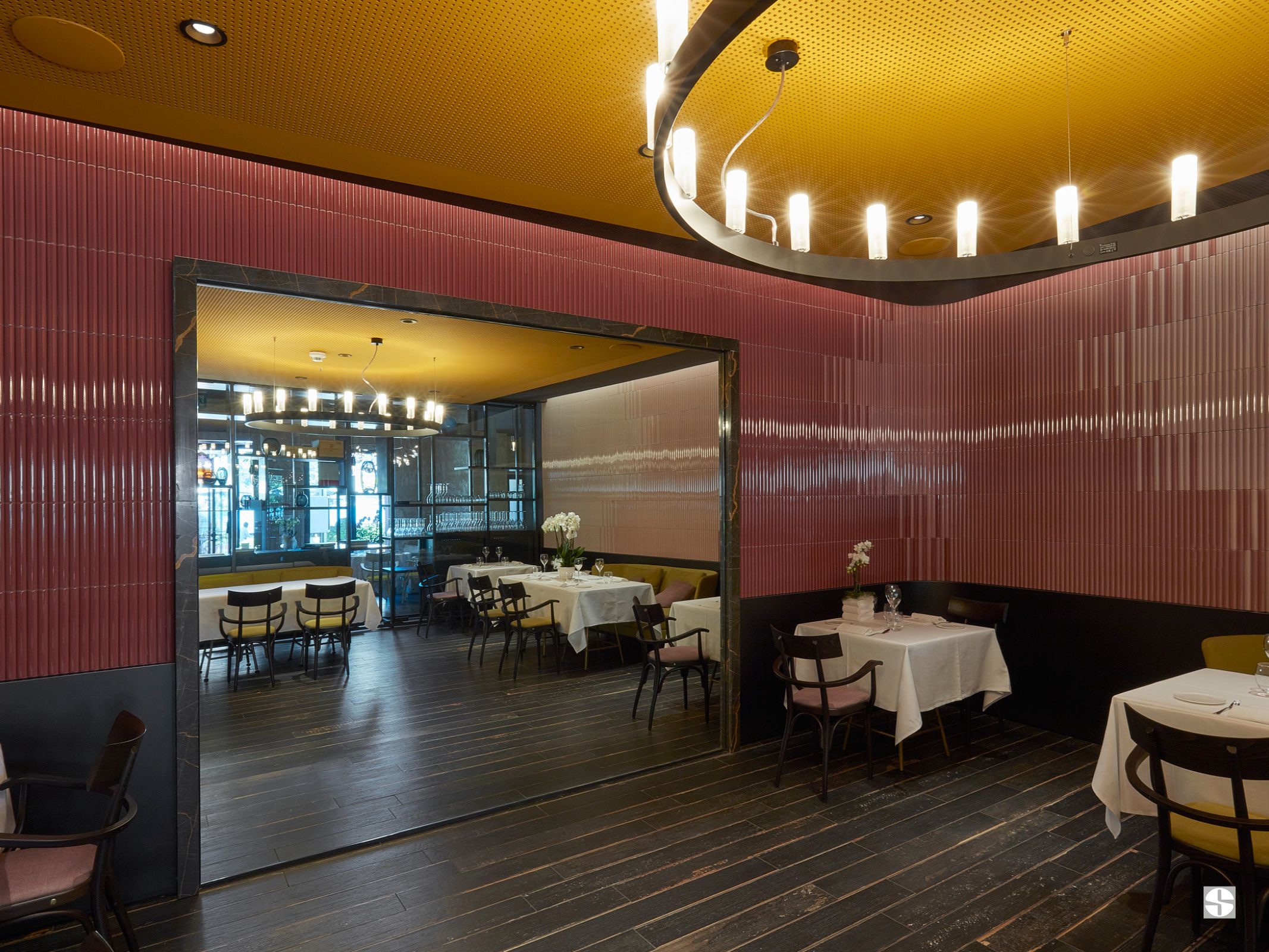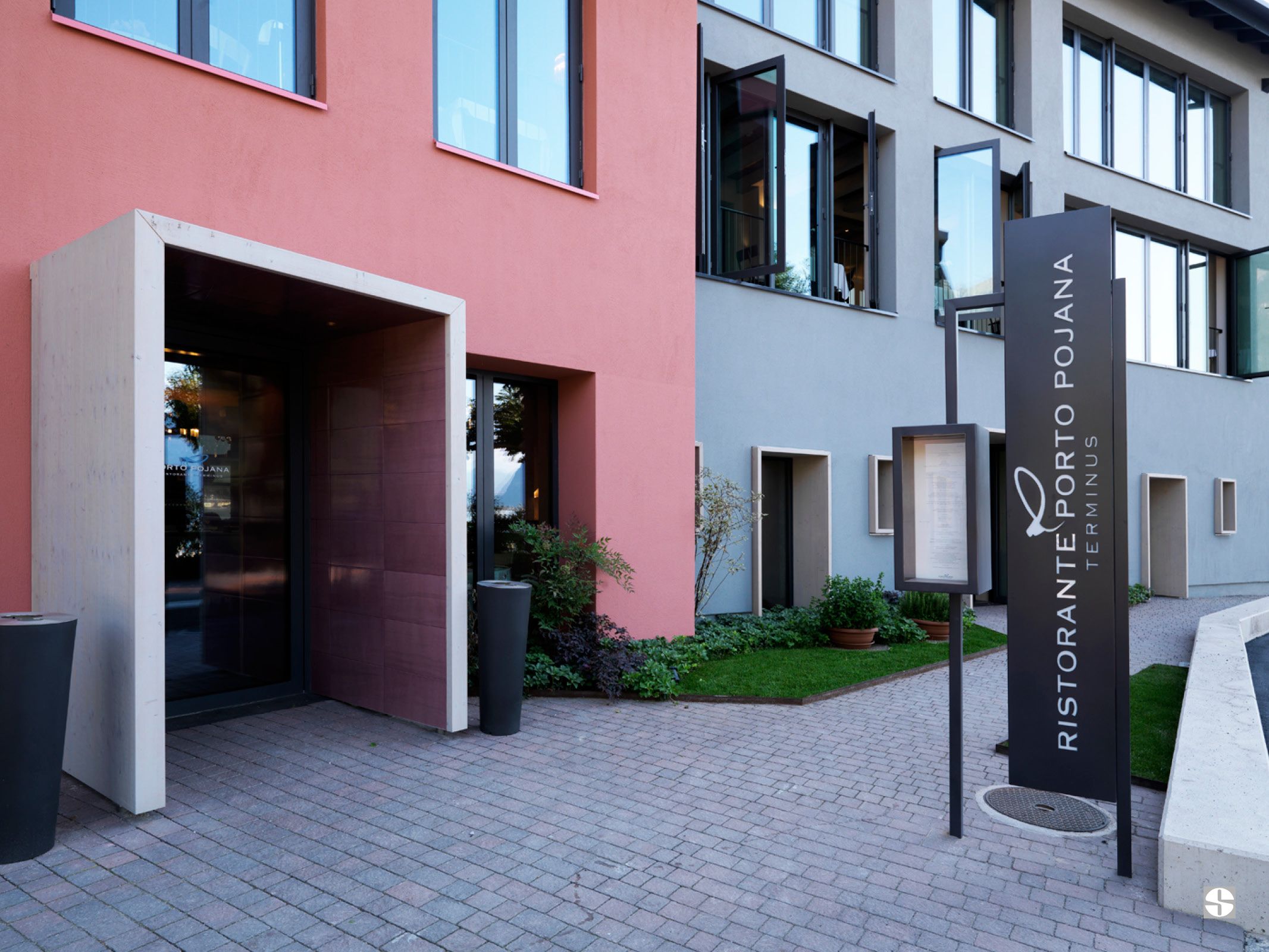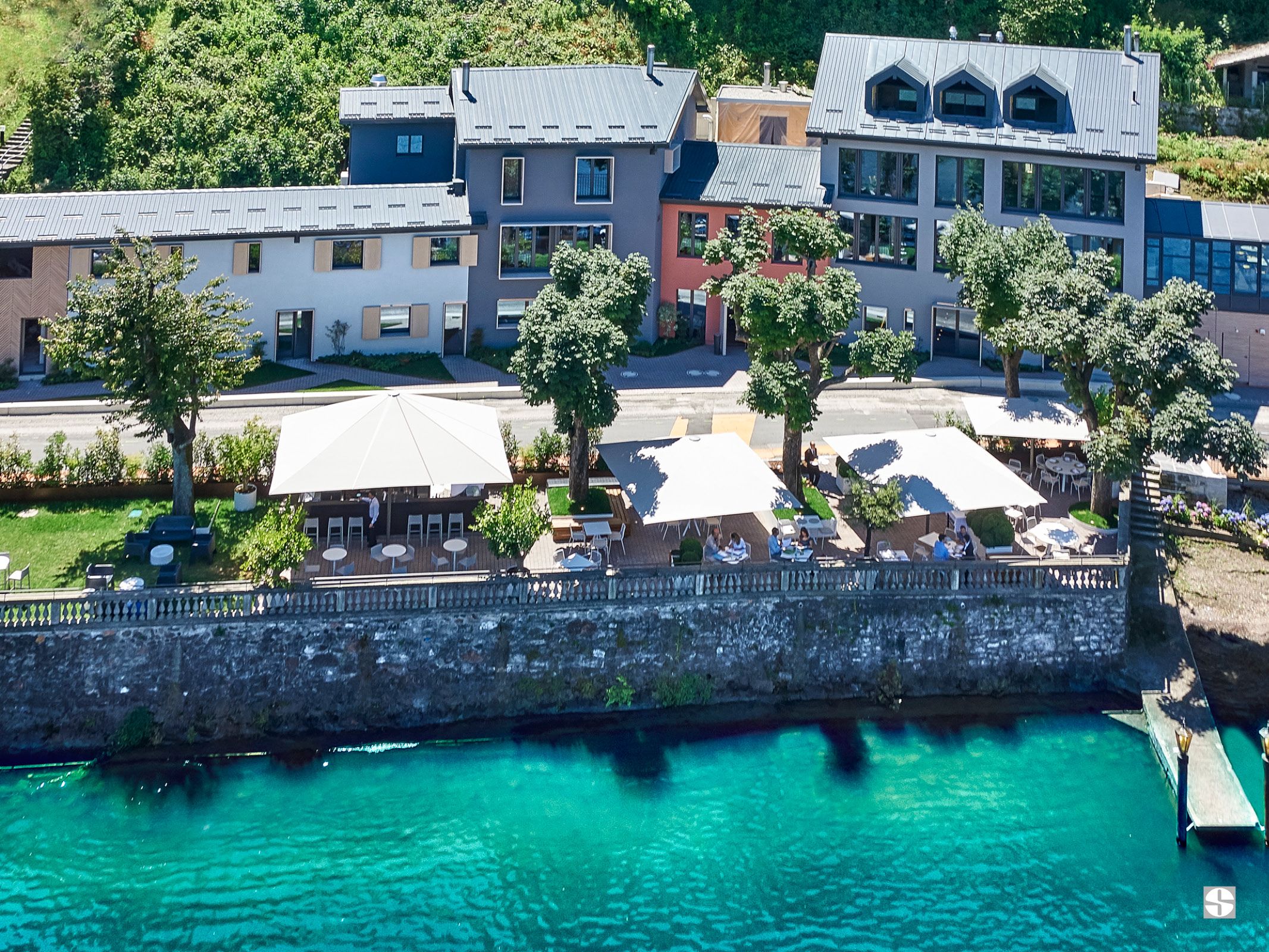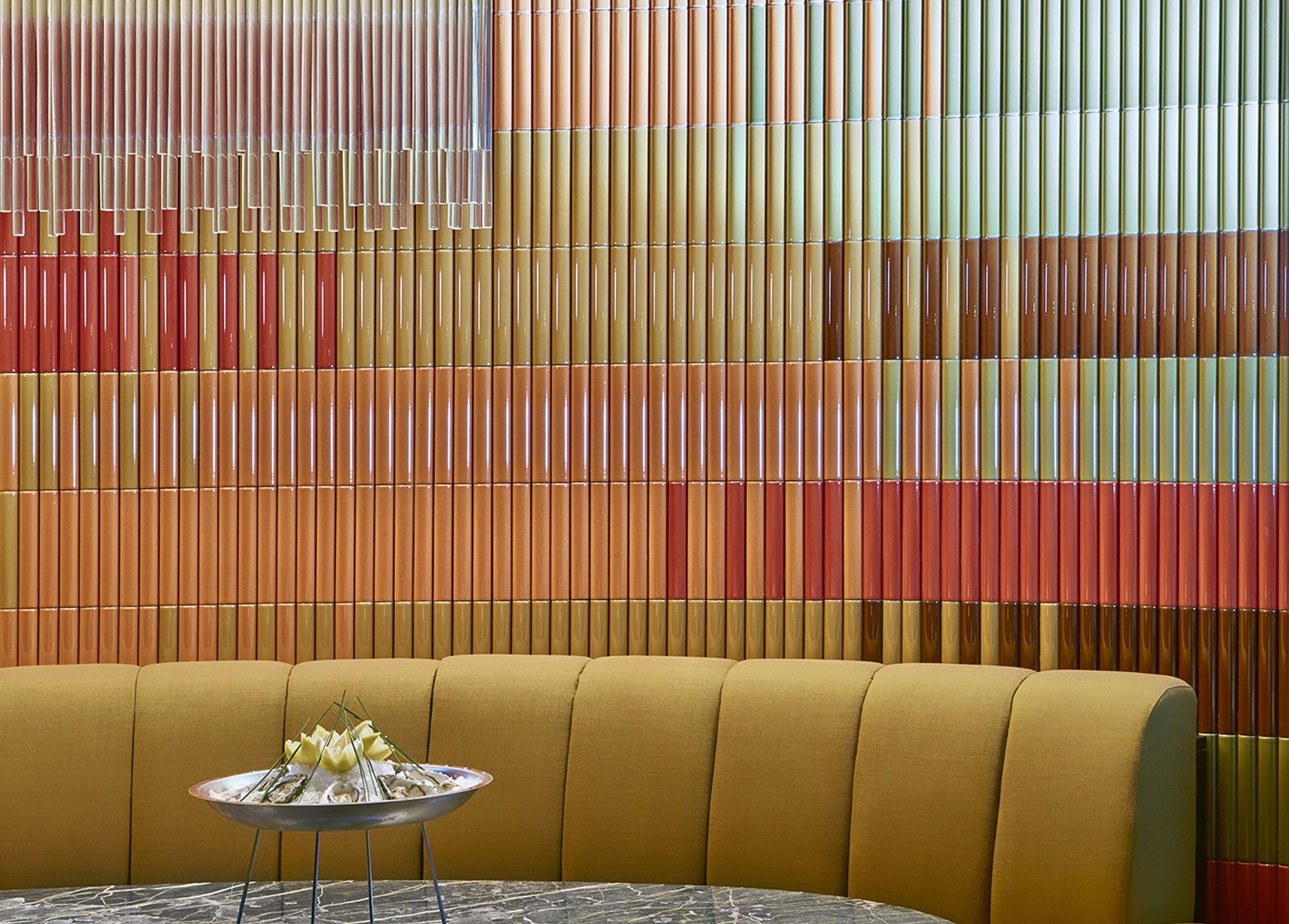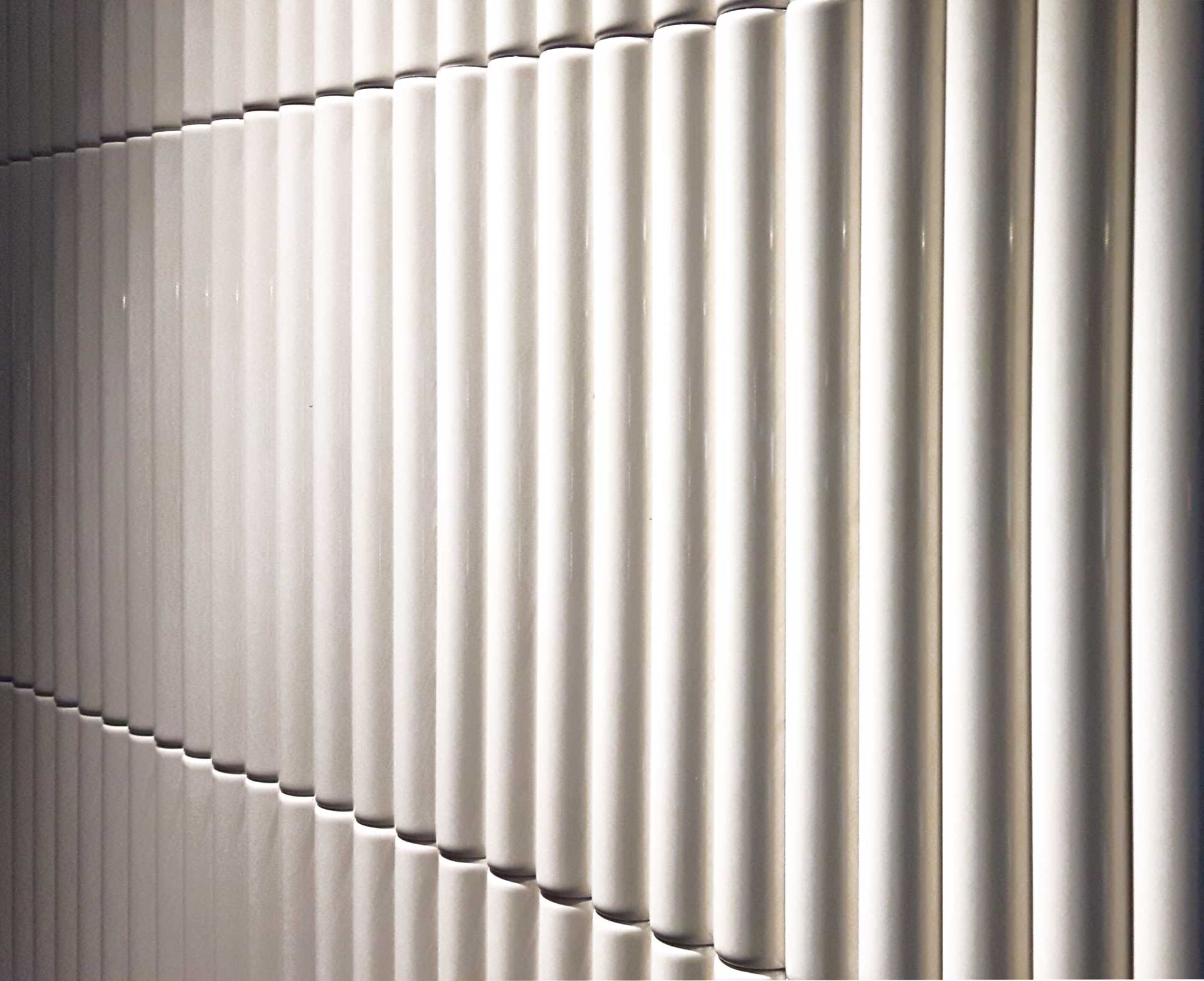 TERMINUS RESTAURANT PORTO POJANA, Switzerland
Have you ever imagined to tile a whole public space with 3D ceramics?
In the small village of "Porto Pojana", a gastronomy jewel nestled between land and lake in Riva San Vitale, Switzerland, this dream has become true.
The project consists in the restoration of an ancient building used in the past as a resting spot for coaches travelling from Switzerland to Italy (hence the name Terminus) and now converted into a restaurant.
The interior design plays with the shades of thousands of three-dimensional tiles with semicircular section, which cover the walls like many colored crayons, creating an innovative and impressive decorative system.
Walls: Lapis collection by Ceramica Senio
Project: Gaffurini Pagani Tresoldi architects