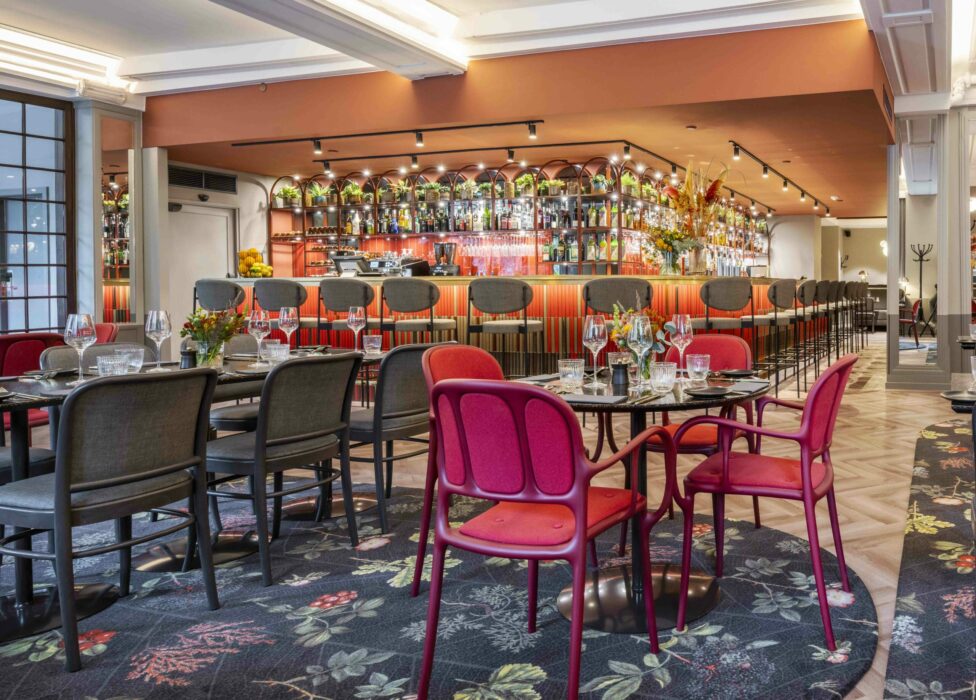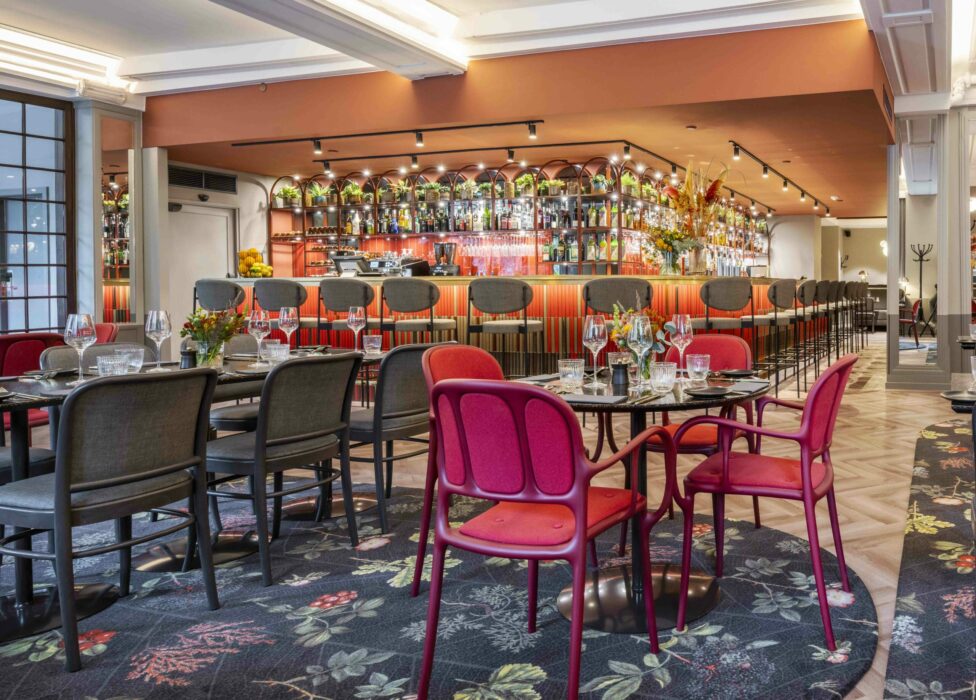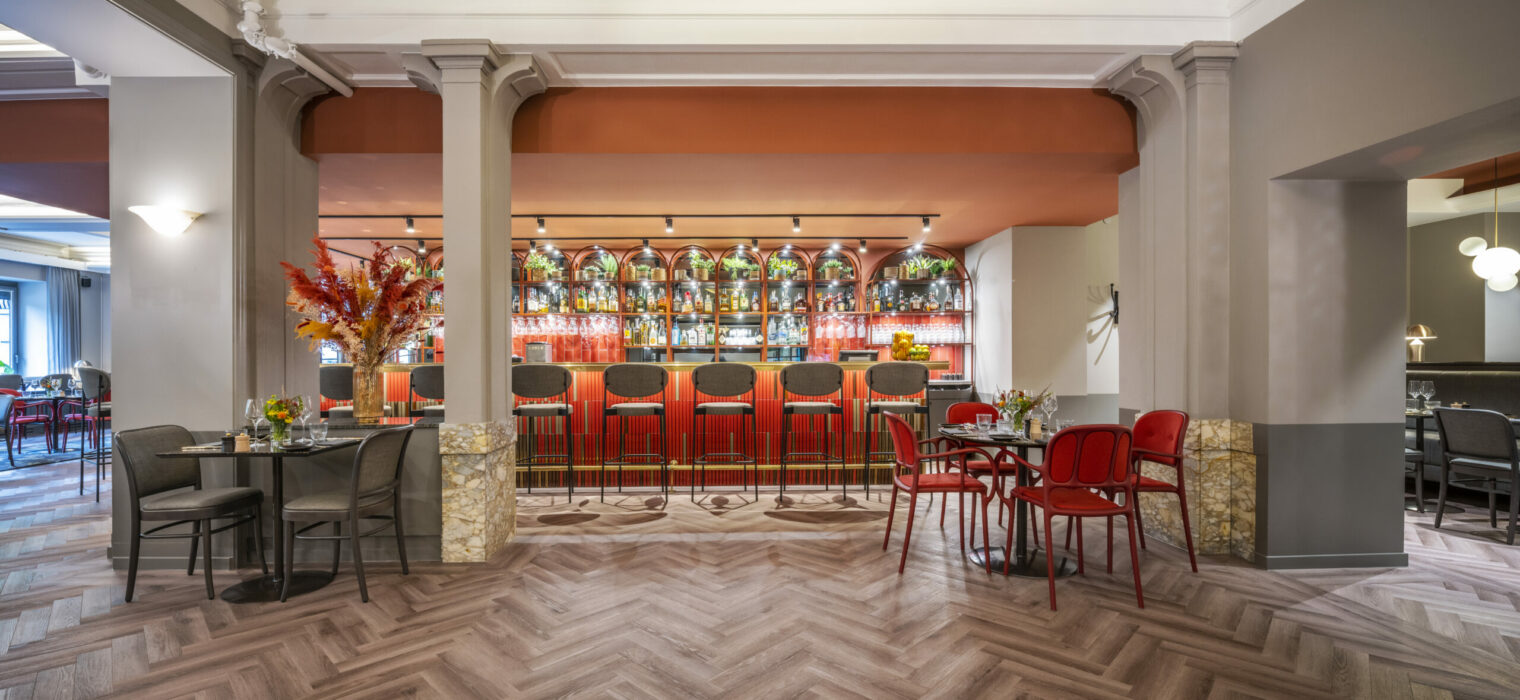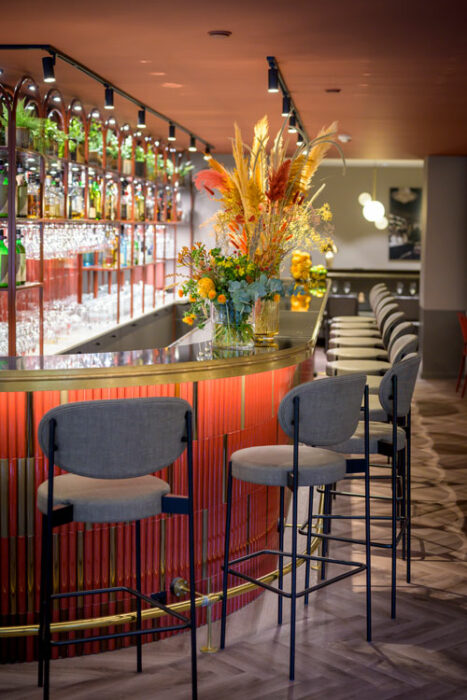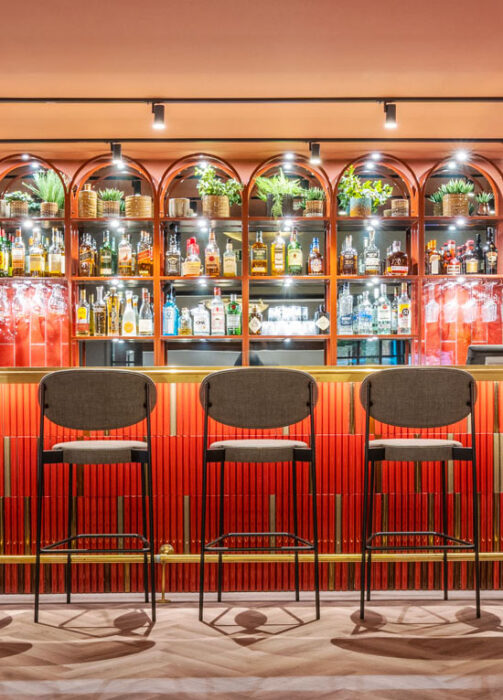 Hilton DoubleTree – Belgium
Piastrelle | Tiles: Lapis collection Ceramica Senio
The elegant mood of the DoubleTree by Hilton hotel bar- restaurant is perfect for welcoming its guests with the Lapis collection on the bar counter. The Bruno Dorato metal, on the Rena Intenso, stands out among the neutral tones of the furniture, creating a flaming and welcoming touch of colour. The project was designed by Technifloor.