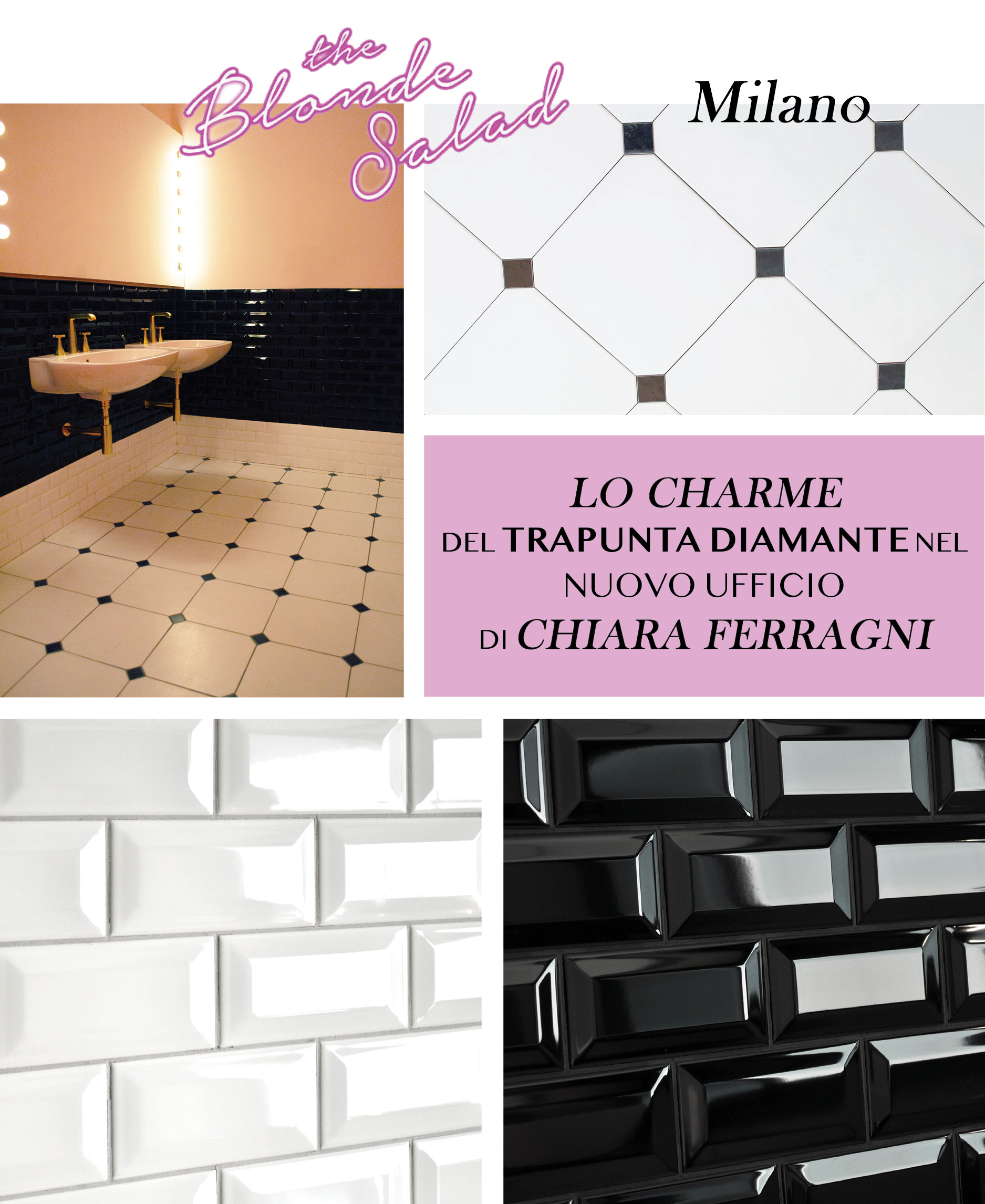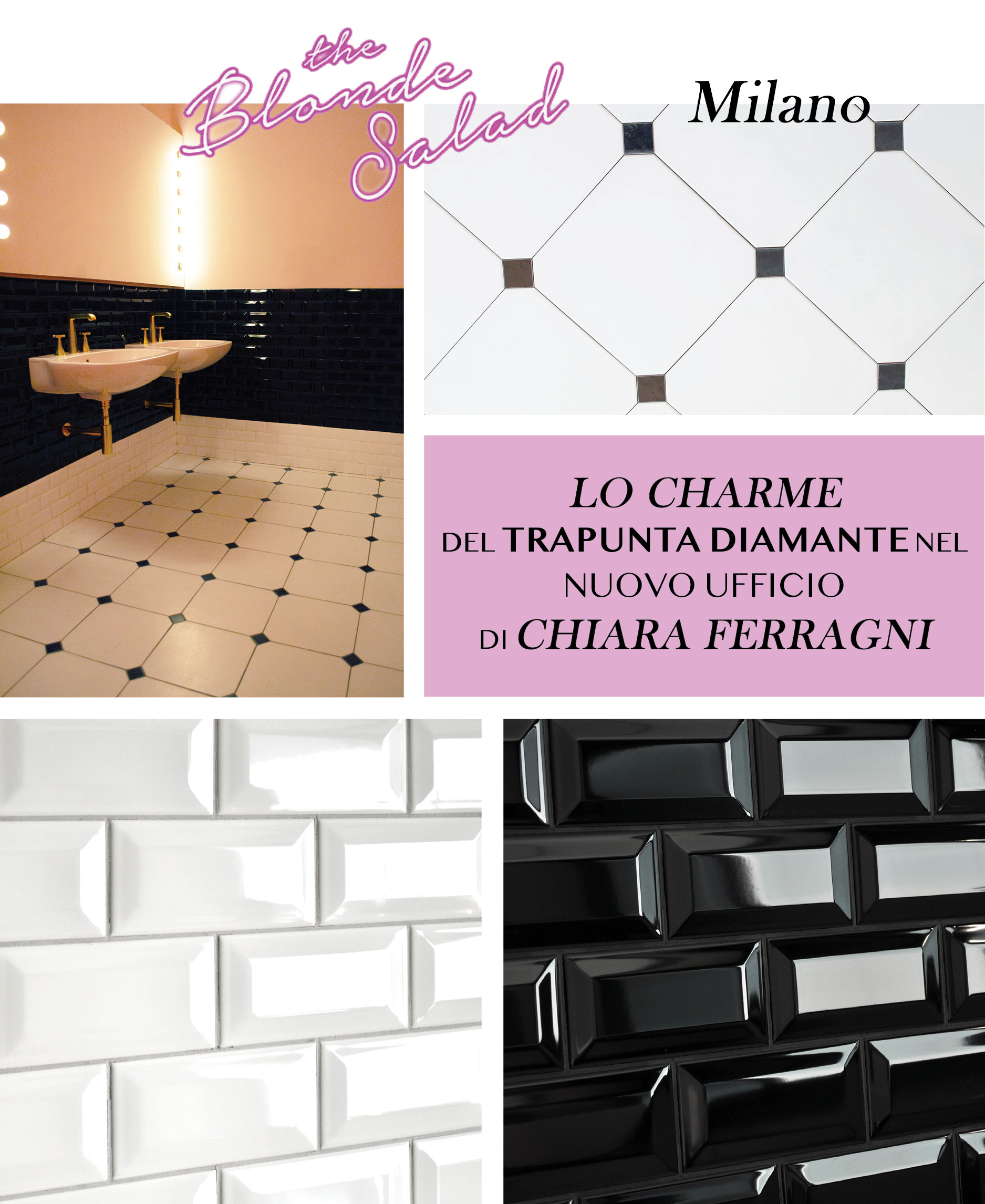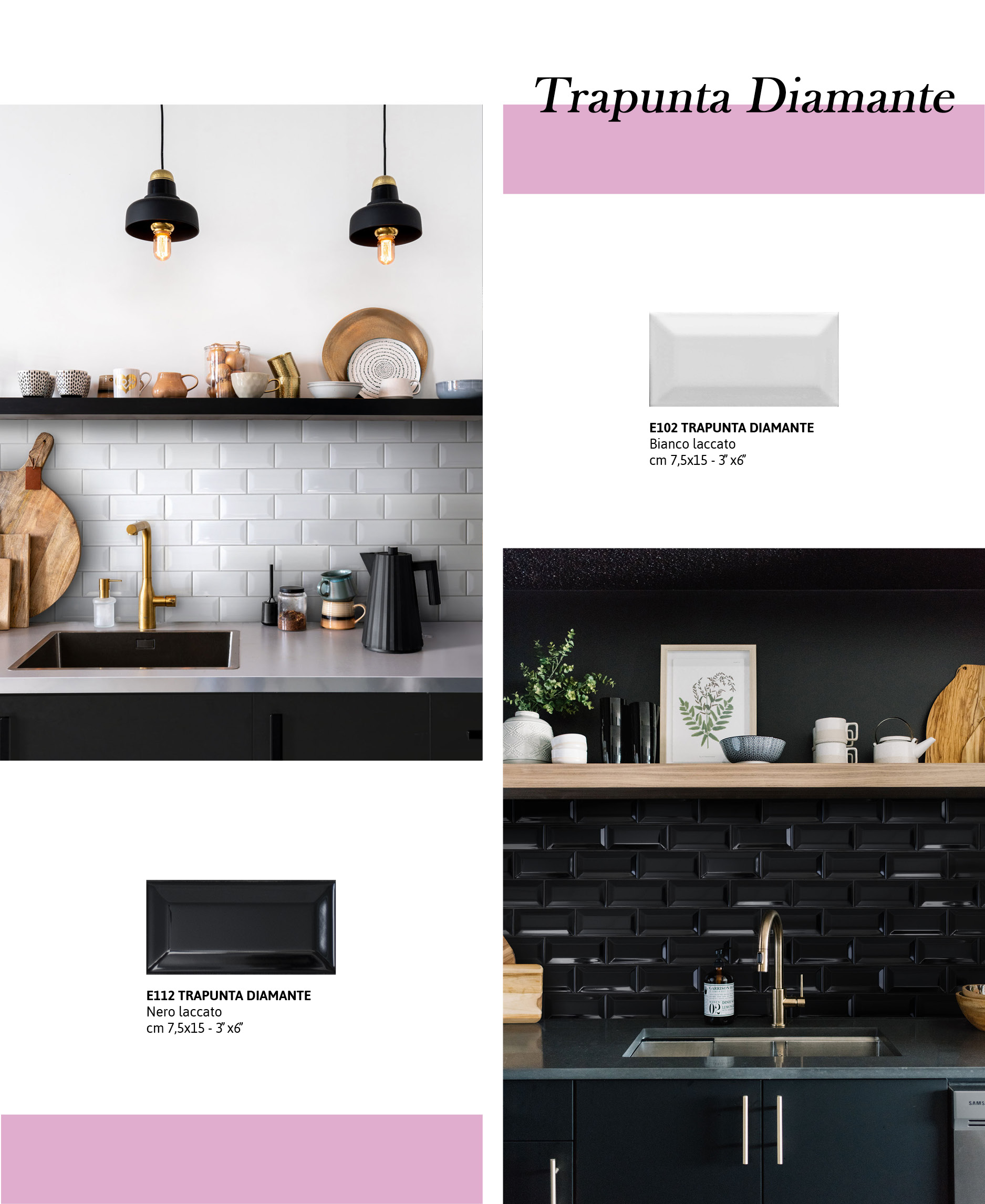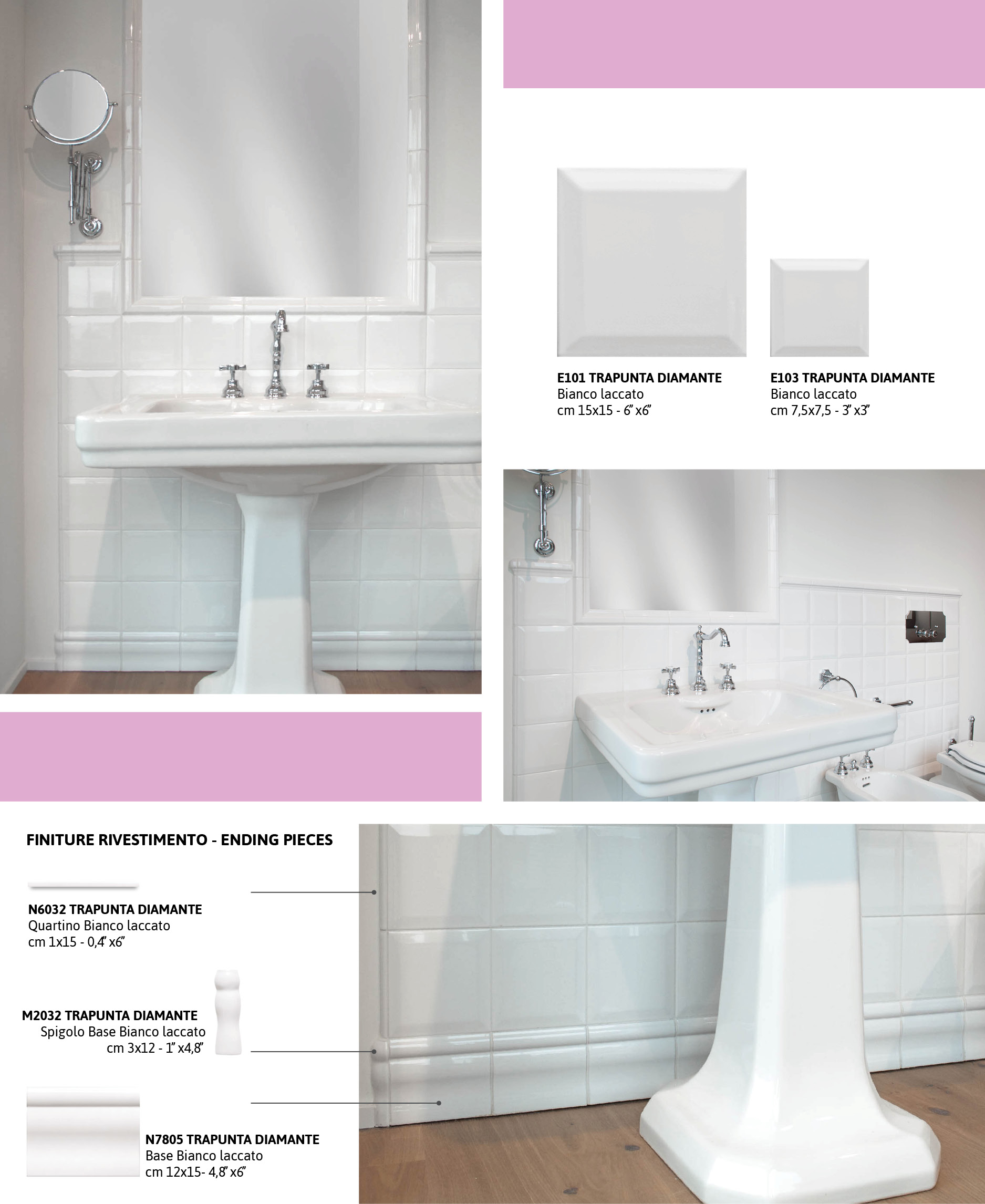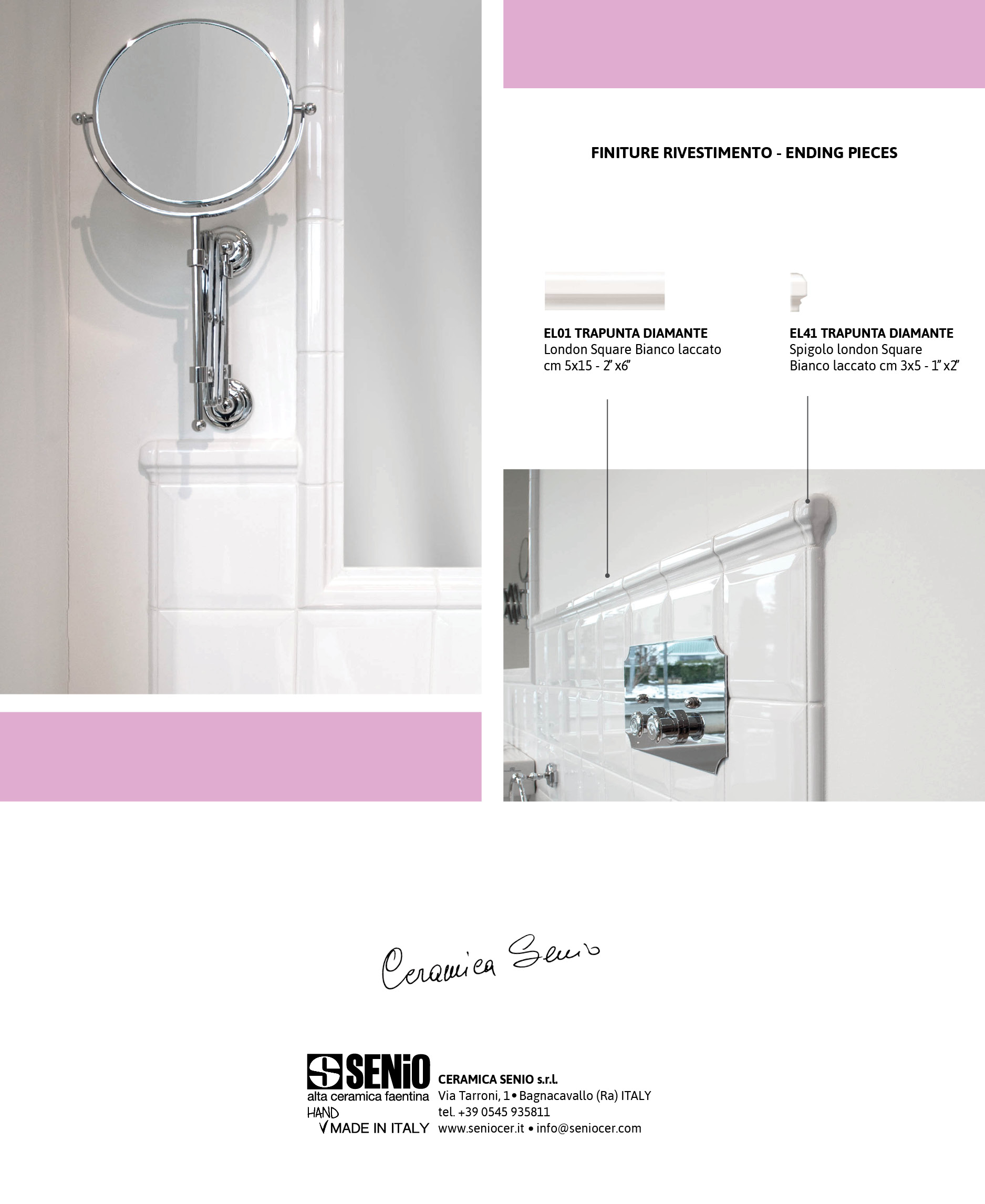 The charme of Senio diamond tiles in Chiara Ferragni's new office_Milan
We ended 2020 with a very special project …
Chiara Ferragni has surrended to the charm of the ceramic diamond tiles branded Ceramica Senio and has decided to use them for her new offices in Milan. These 3D tiles, chosen in the 7,5×15 cm – 3 "x6" size belong to our Trapunta Diamante collection and play on the black and white contrast, evoking the coatings used in the early 1900s for the Paris metro stations (hence also called "Carreaux métro").  A must in European interior design of the 50s and 70s, which returns to be a contemporary piece of furniture with a retro flavor, increasingly sought after in the moodboards of the interior designers.
Also for the floor, Chiara wanted to play on the chromatic contrast by choosing the particular octagonal size 30×30 cm – 12 "x12" mixed with black and white dots sized 5×5 cm – 2 "x2" from our evergreen Stucchi collection.