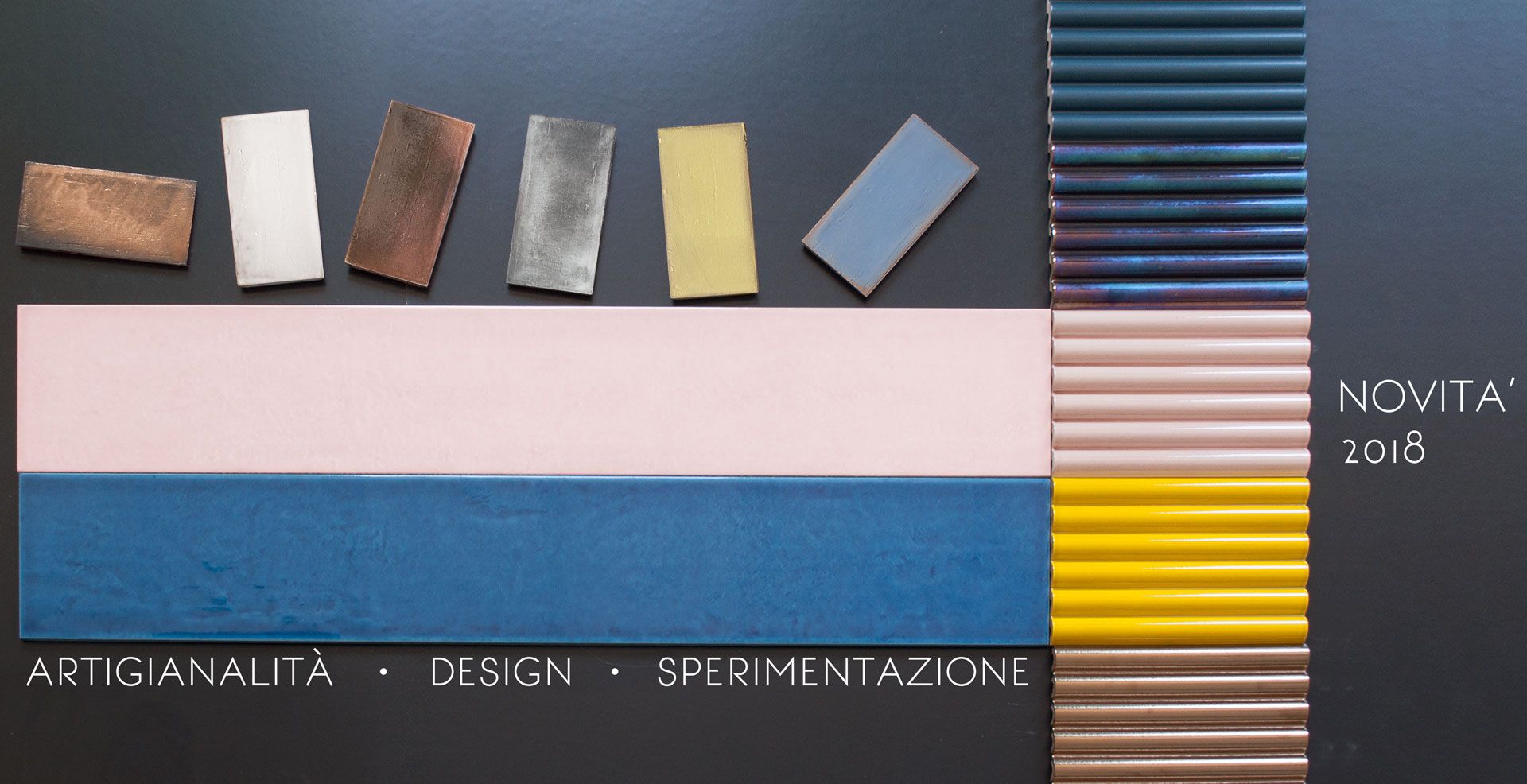 CERAMIC WEEK 2018 – 50th year of production of Ceramica Senio
On the occasion of CERSAIE 2018, we have given a new look to our showroom, to celebrate and enhance the art of ceramics in the 50th year of production of Ceramica Senio.
The new staging, original and dynamic, hosts the latest collections, creating a colorful skyline, where you can perceive our full attention to the research of glazes, shapes and colors that has always distinguished us. The key words are: CONTEMPORARY HANDCRAFTS – the value enhanced by Spatula collection, INTERIOR DESIGN – represented by Lapis collection, and RESEARCH AND TESTING – that characterize Stick collection.

Spatula – CONTEMPORARY HANDCRAFTS
Size: 10×20 cm – 4 "x 8" | 3 surfaces (metallic, mat, glossy) | 21 colours
A collection of double-fired ceramic tiles that combines the contemporary "Urban Chic" style with the real craftsmanship. The name comes from the tool used to spread the glaze on the bisque, during its production process, providing a manual intervention that gives an irregular and unique touch to each piece.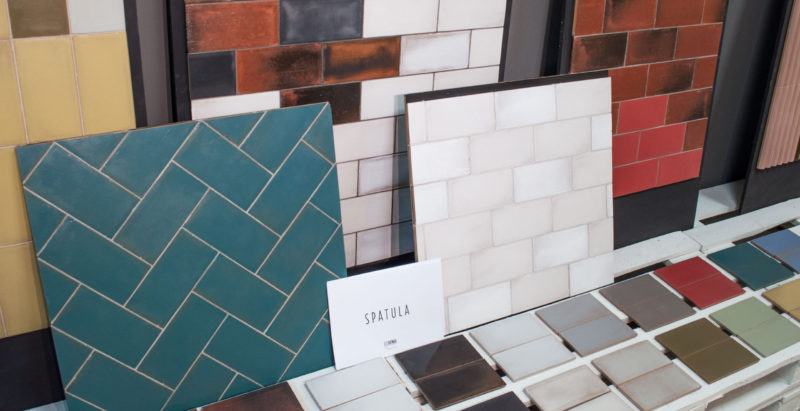 Lapis – INTERIOR DESIGN
Size:  20×30 cm – 8 "x 12" | 3 surfaces (metallic, silk, crackle) | 25 colours
Lapis is an original interior design ceramic made in double firing, strongly characterizing the space in which it is installed. Its section made up of 6 semicircles gives the surface a three-dimensional appearance and creates vibrations of light and shadow throughout the surrounding space… Just imagine covering your wall with lots of colored pencils!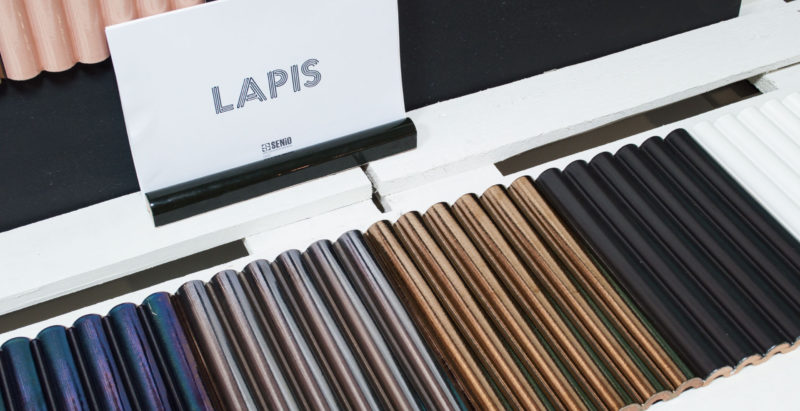 Stick – RESEARCH AND TESTING
Size: 20×120 cm – 8 "x 48" | 2 surfaces (metallic, crackle) | 16 colours
Ceramic wall tiles representing a milestone for the technological and artistic research of Ceramica Senio.
The shiny crackle glazes with a "wet" effect are applied to large sized porcelain slabs – 20×120 cm – with surprising aesthetic and ceramic effects.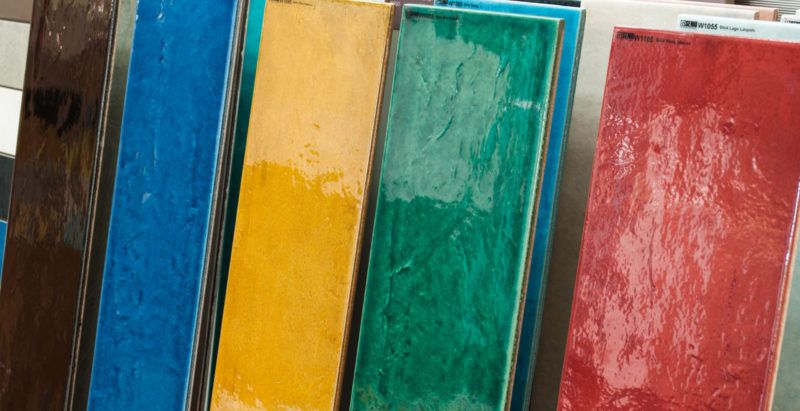 The team of designers and laboratory technicians of Ceramica Senio states:
«This year's goal has been to summarize our most significant values of CRAFTSMANSHIP, DESIGN and RESEARCH in 3 collections that identify and represent us fully. In each of these collections, colour emerges as the result of a constant research aimed to always achieve harmonious and avant-garde moods. However, we still focus on the touch of man, which gives each piece a unique value. Our motto has always been: "we will not give up until we do it perfectly". »