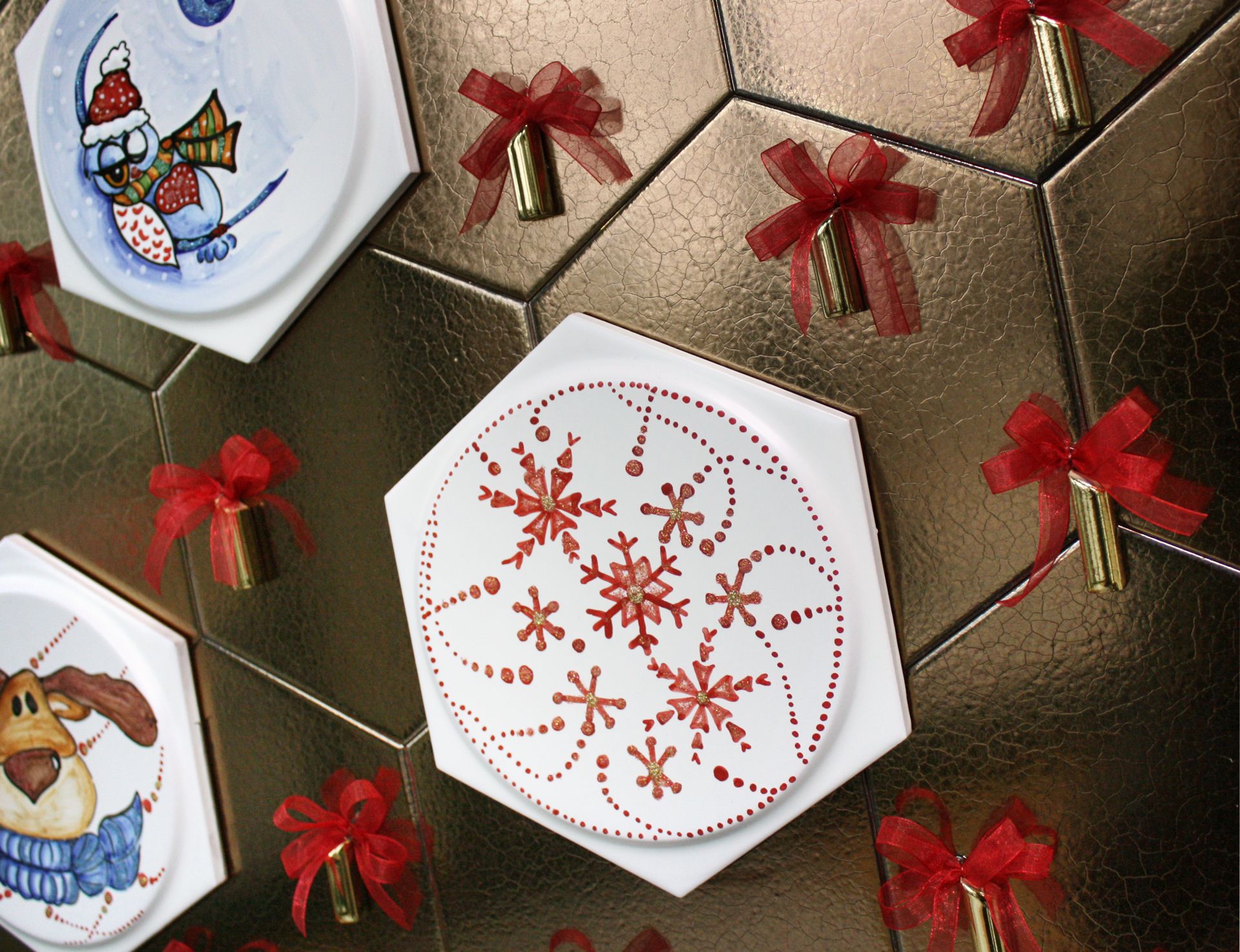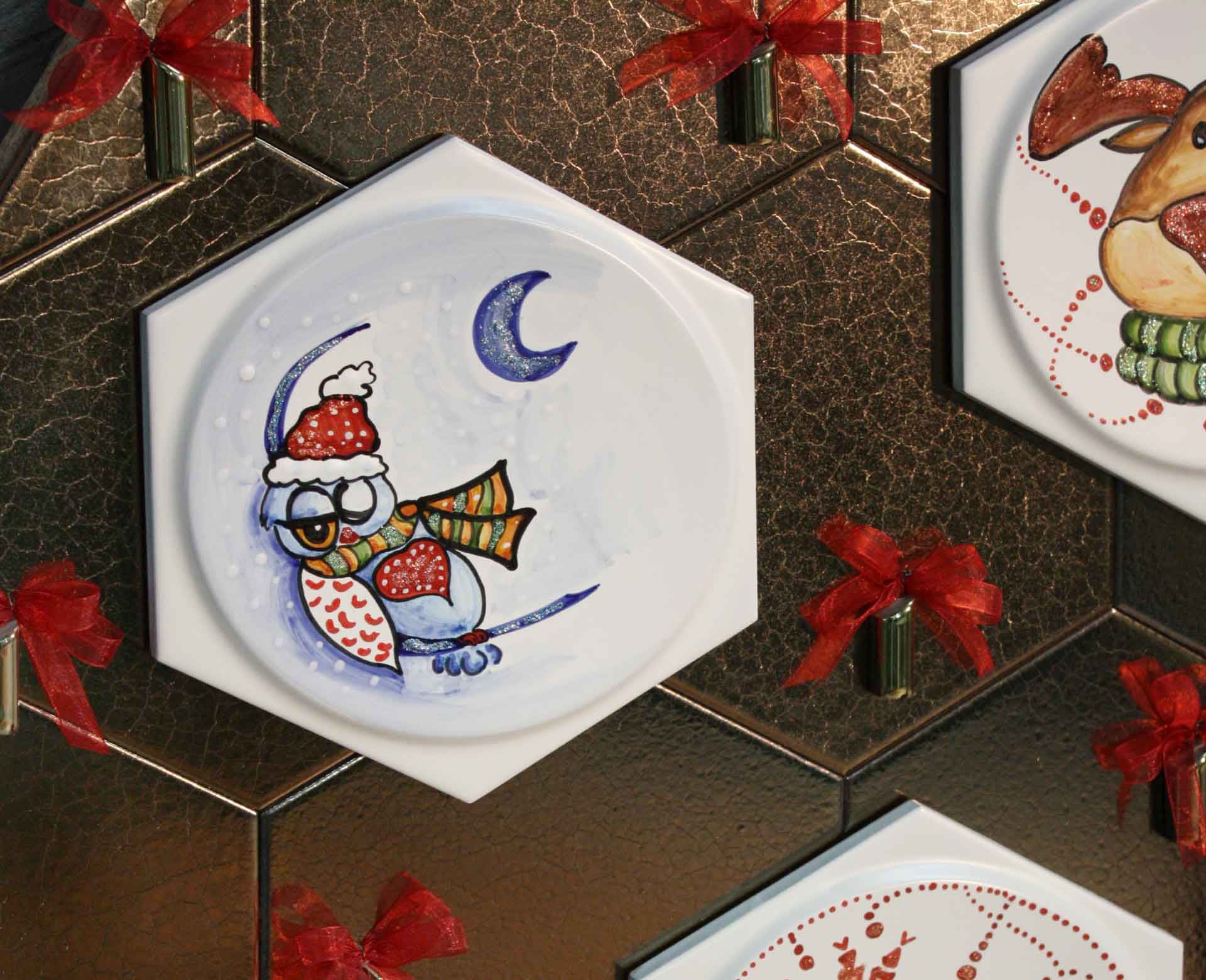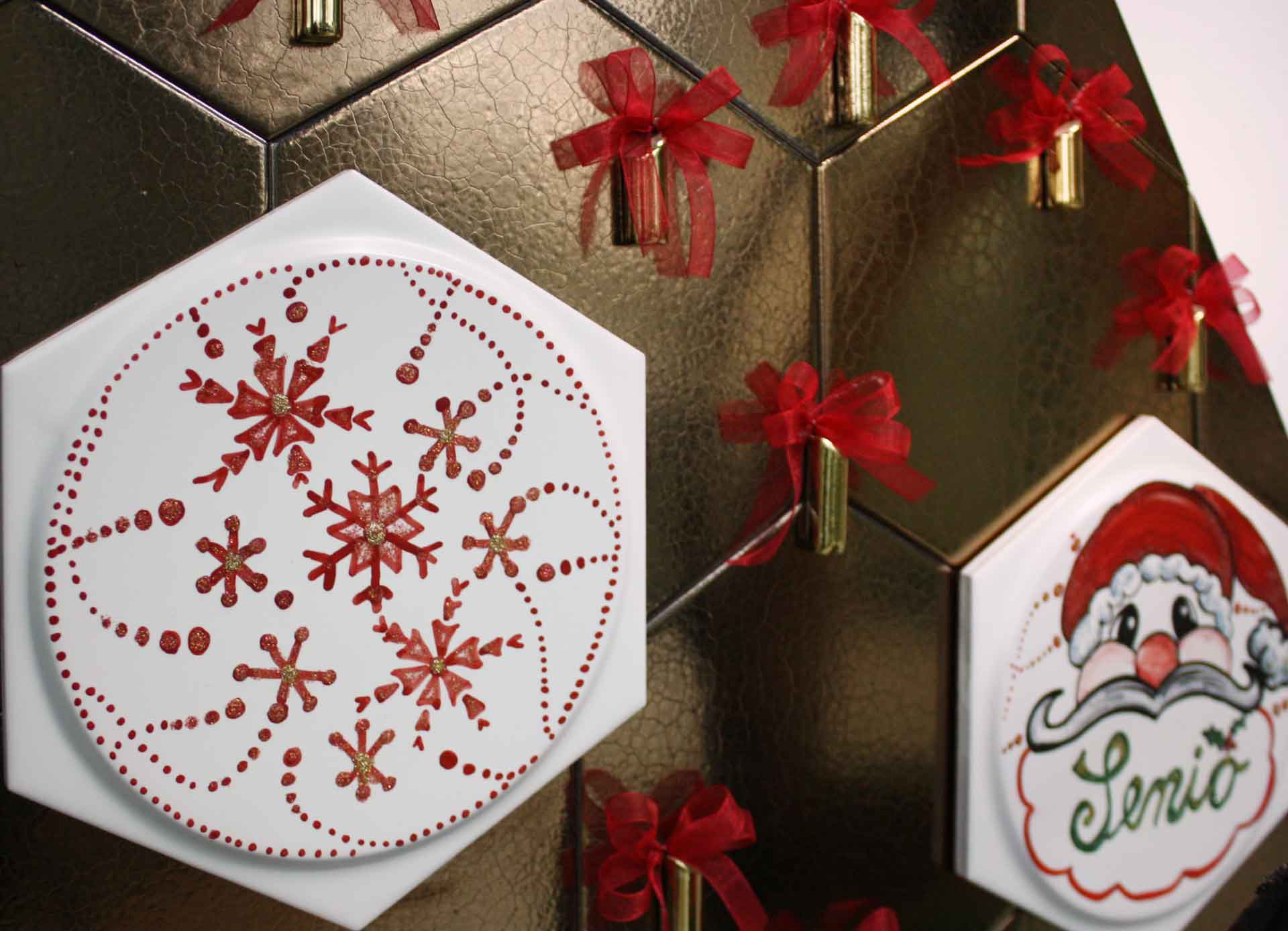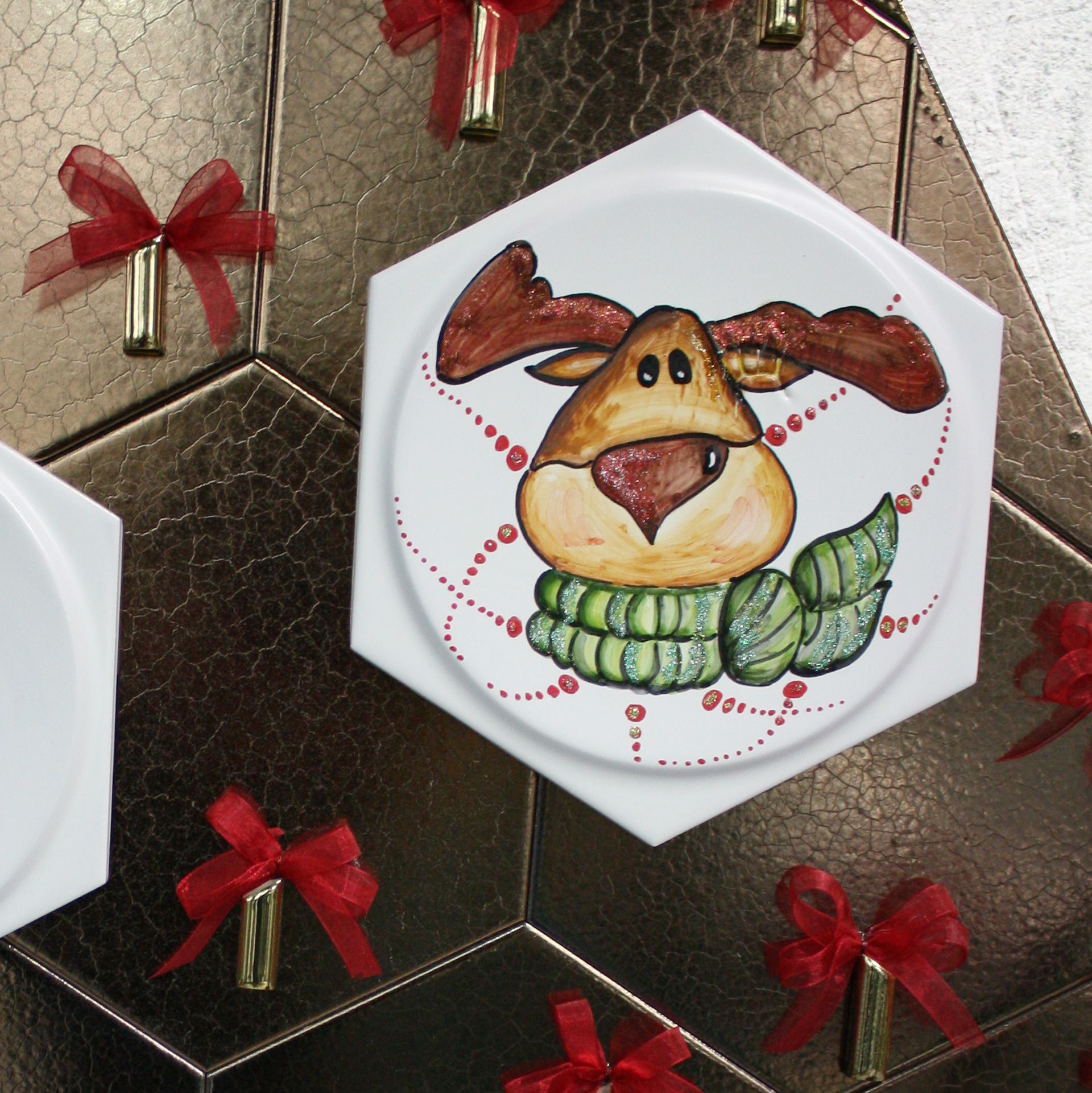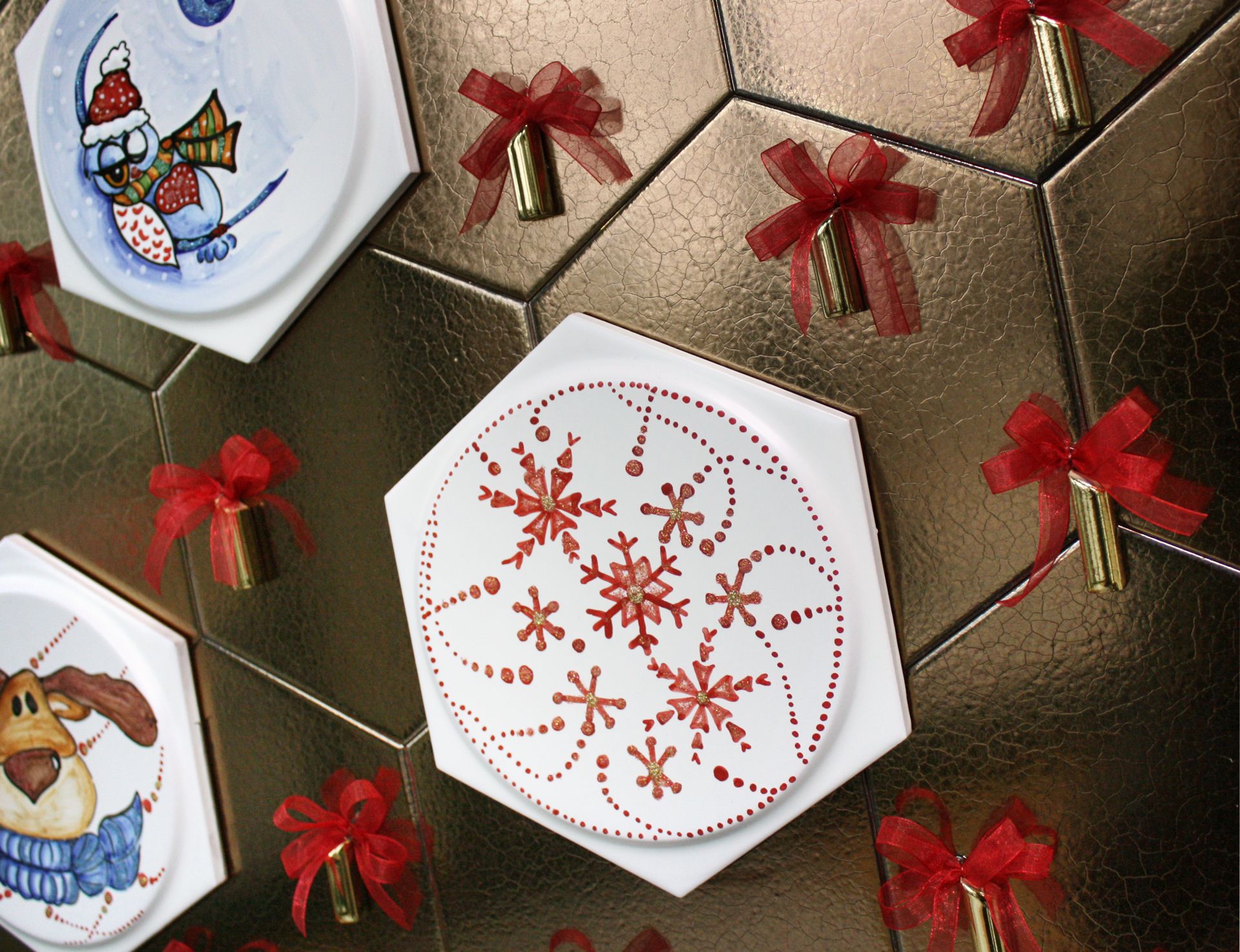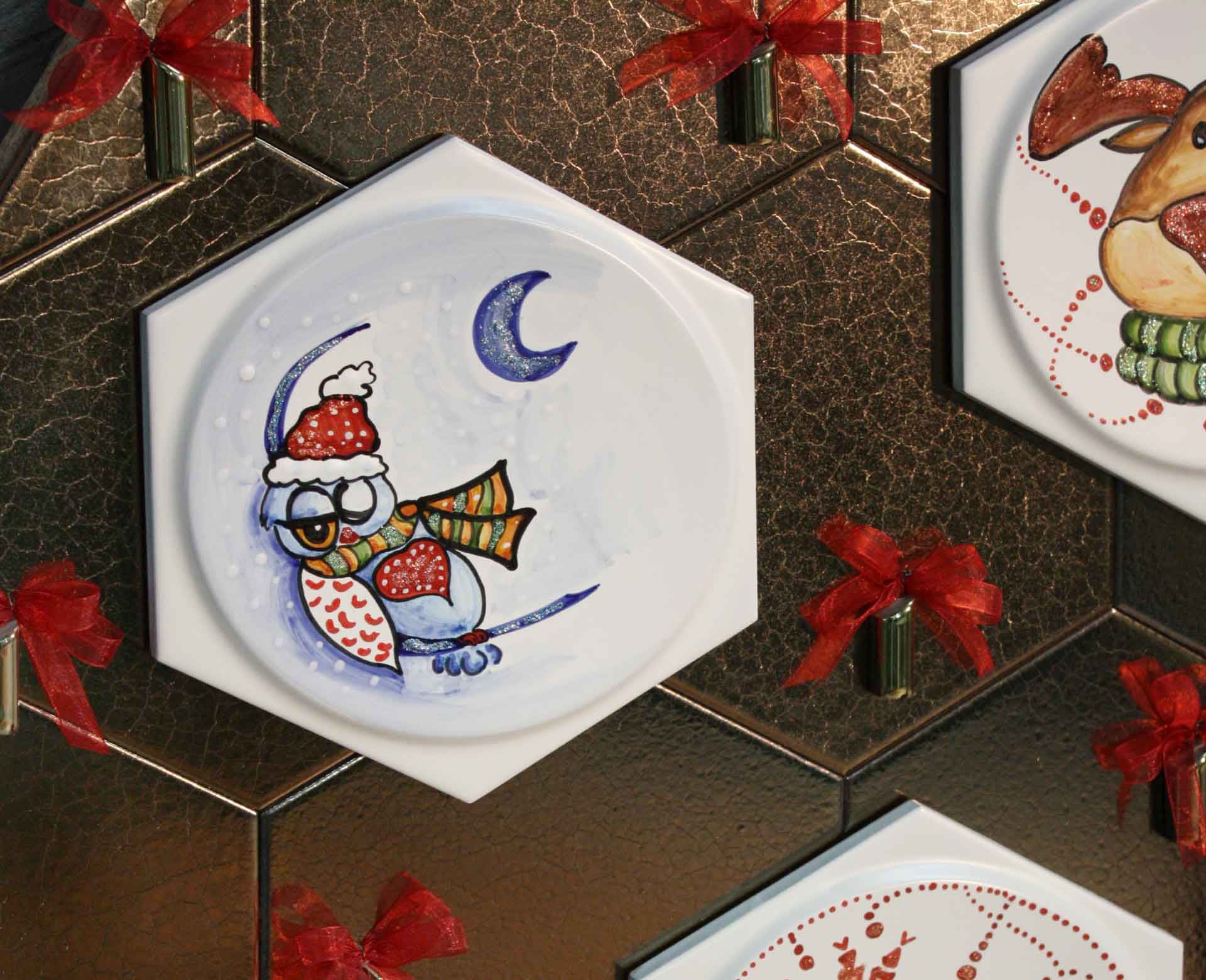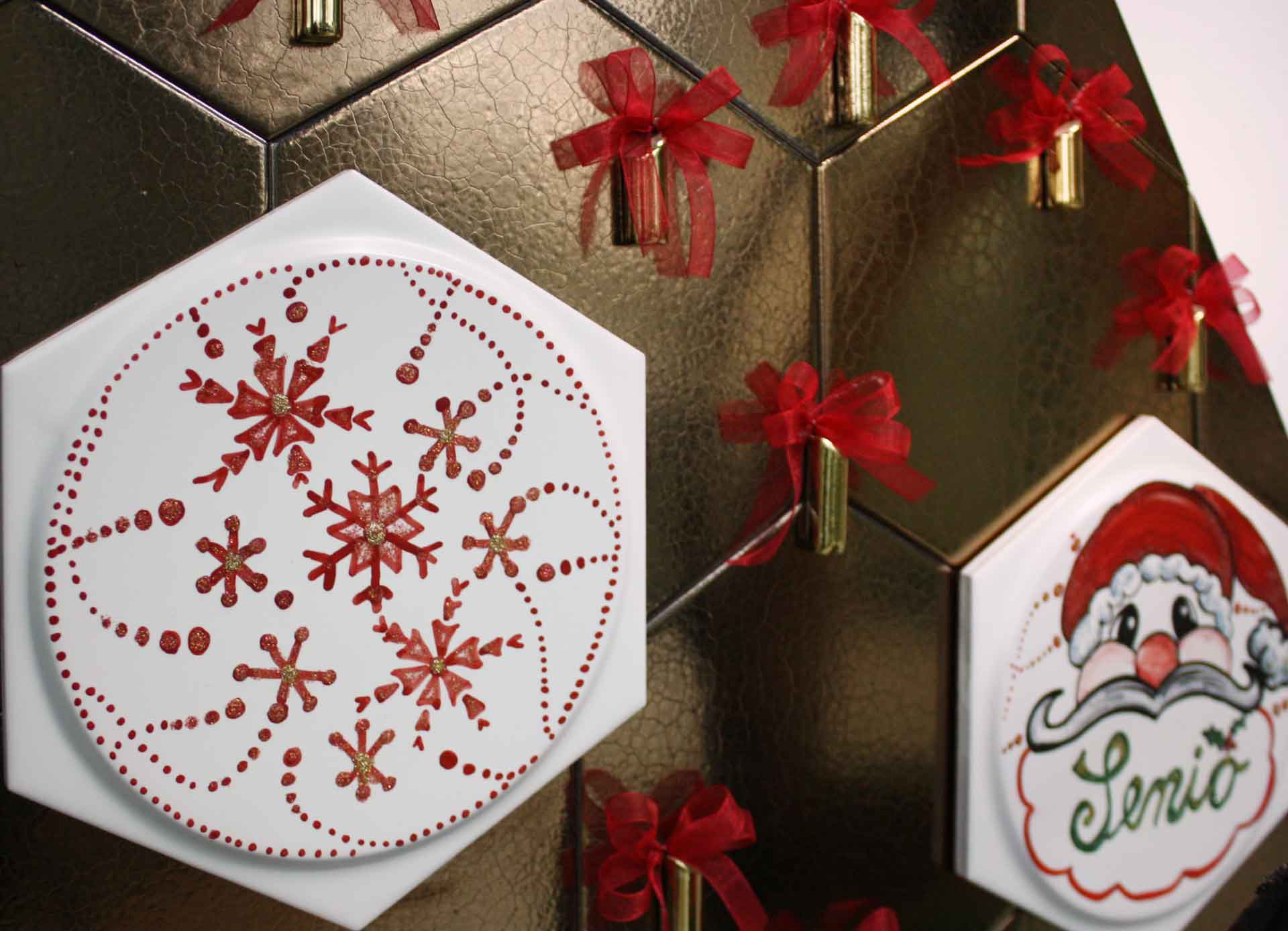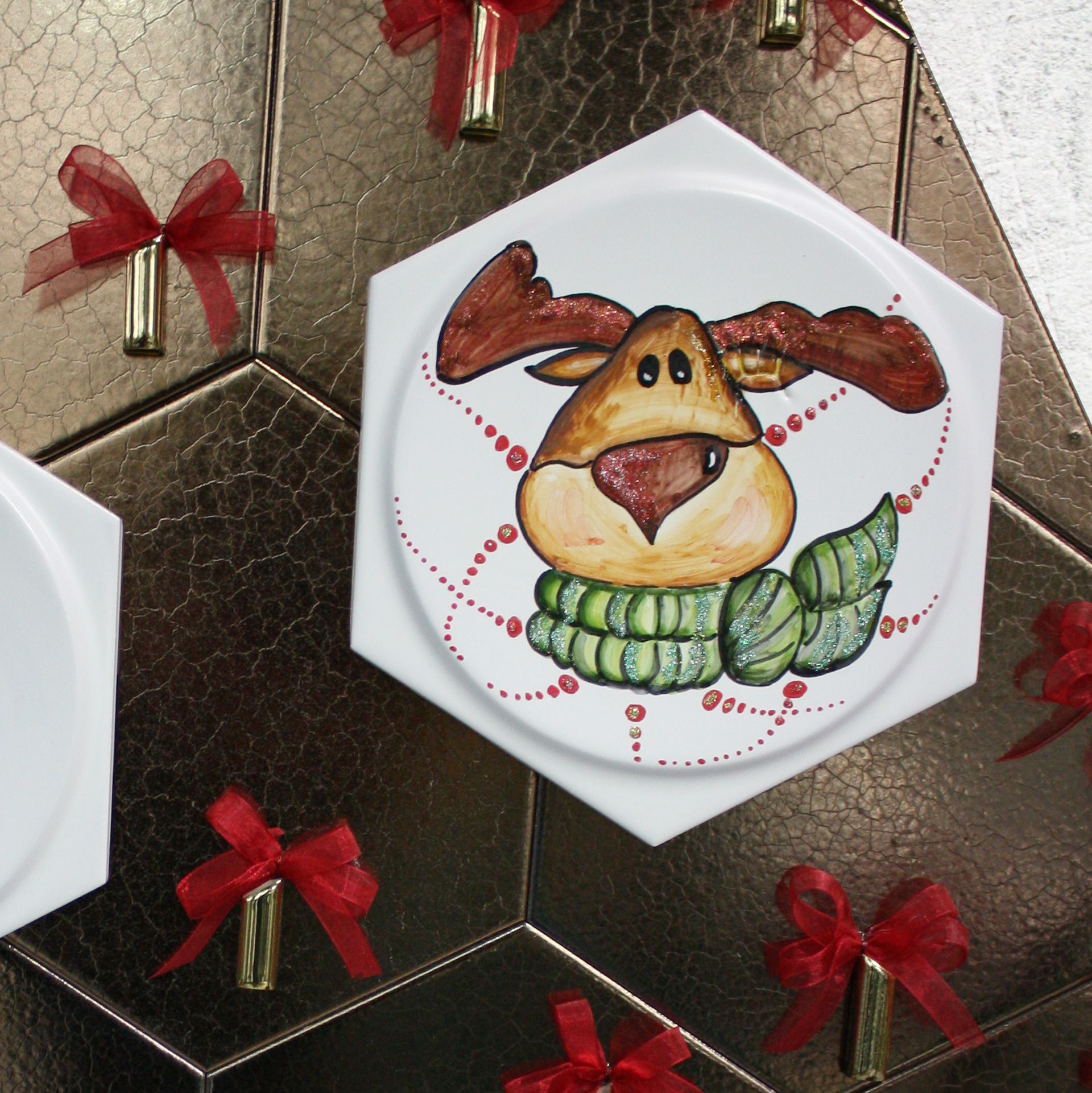 Christmas time
Tiles: Luna collection, Luna Déco collection Ceramica Senio
The creative soul of Ceramica Senio took over on Christmas and shaped a "hand-decorated" tree.
It is an artistic composition created with a single tile size: the bruno dorato glazed hexagon.
The tree was decorated with Eclissi, the 3D shape of the hexagon, with thematic decorations entirely hand painted.
This work shows how important the value of "hand made" is for Ceramica Senio and how much we can customize ceramics.