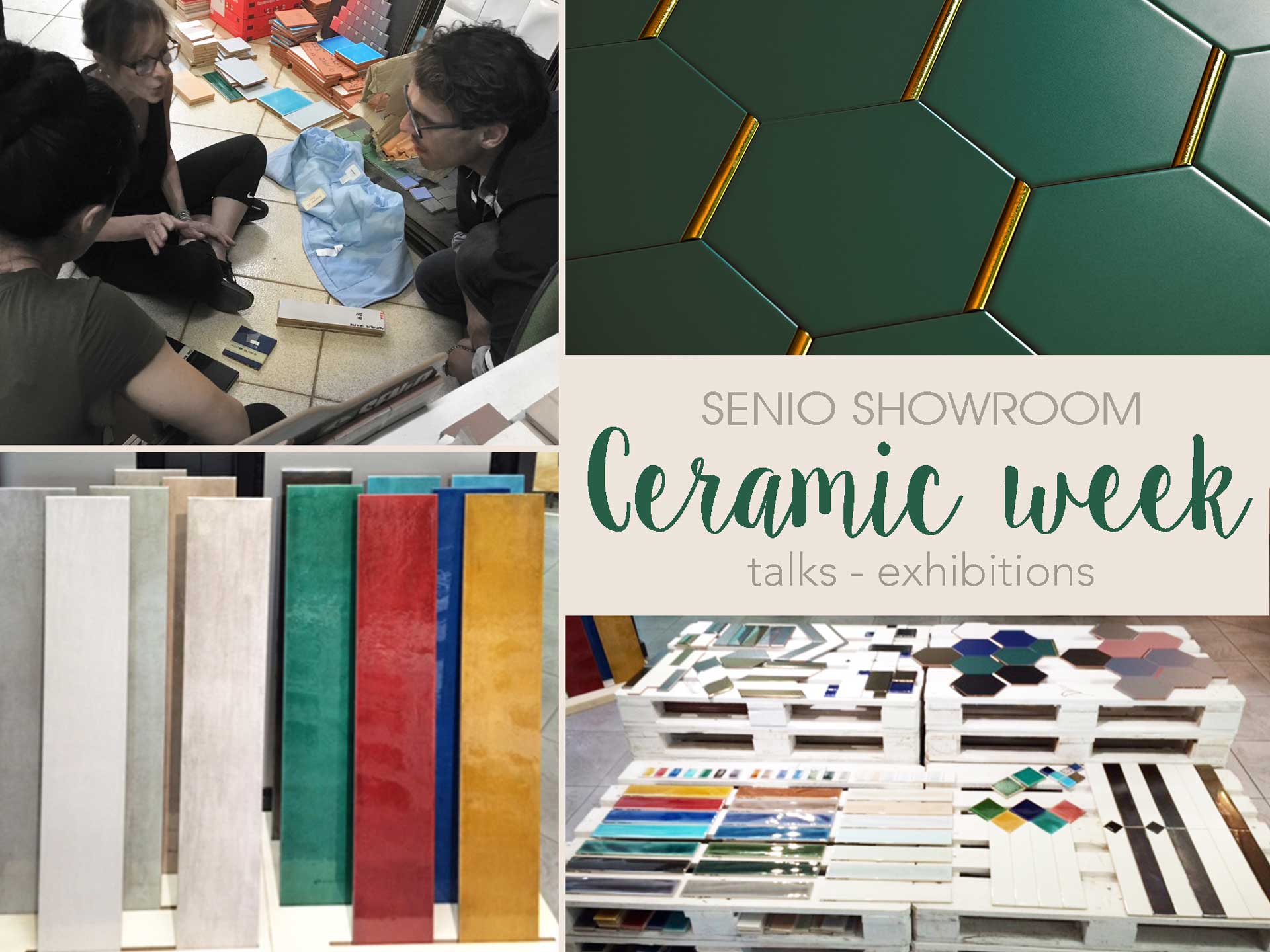 During CERSAIE 2017 our showroom has become a creative space for designers and sales managers of Italian and international showrooms. We have prepared a virtual tour to show you our exhibition.
Among the various innovations that we presented, the protagonists were ACQUA collection (cm 7×40 – 2.8″x16″) and STICK collection (cm 20×120 – 8″x48″), in addition to the LUNA DÉCO project signed by Russian designer Olga Podolskaya.
ACQUA (cm 7×40 – 2,8″x16″) and STICK (cm 20×120 – 8″x48″)
Wall tiles whose strong point is the color and the crackle glaze that make vibrating their surface. These collections are animated by the possibility of creating infinite synergies with other ranges that amplify their aesthetic qualities. Have you ever thought about playing with ceramic tiles as if they were "toy bricks"? With our products it is possible !!!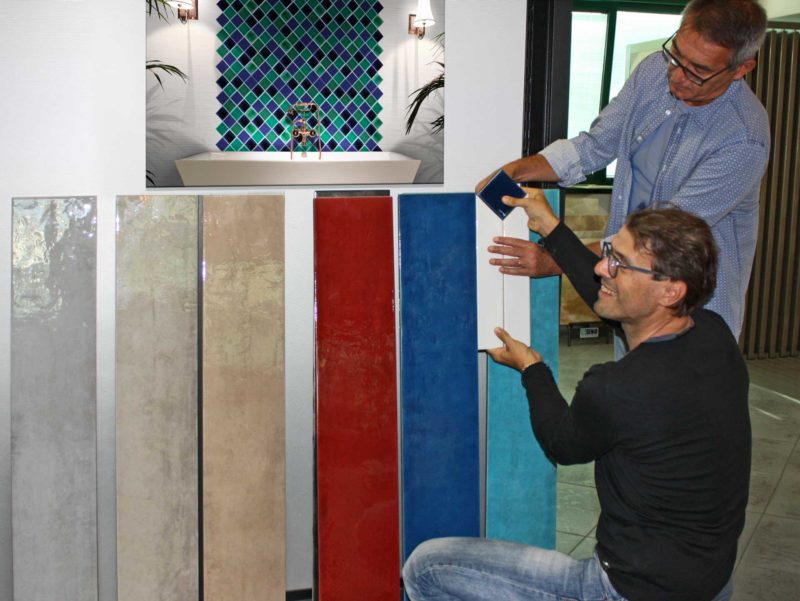 LUNA DÉCO

DÉCO project perfectly completes the previous released LUNA series and was presented as a preview by Russian designer  Olga Podolskaya Olga Podolskaya in our show room during the CERSAIE week. The collection is characterized by elegant colour matches, surfaces and sizes, even enriched by the combination between the flat 20×23 cm – 8″x9″ hexagon and the 1,2×13 cm – 0,5″x5 Matita trapezio.
The team of designers and laboratory technicians of Ceramica Senio concludes:
«Although we have always worked with colors, every new project is a challenge for us, from color matching, to the search for new surfaces. The aim of this year was applying our skills and craftsmanship techniques also on the large size 20×120 cm – 8 "x48". The result is a vivid range in which you can perceive and the fire on the earth and the heat that has polished its glaze. We still have many ideas, this presentation during the CERSAIE WEEK was just the starting point ».