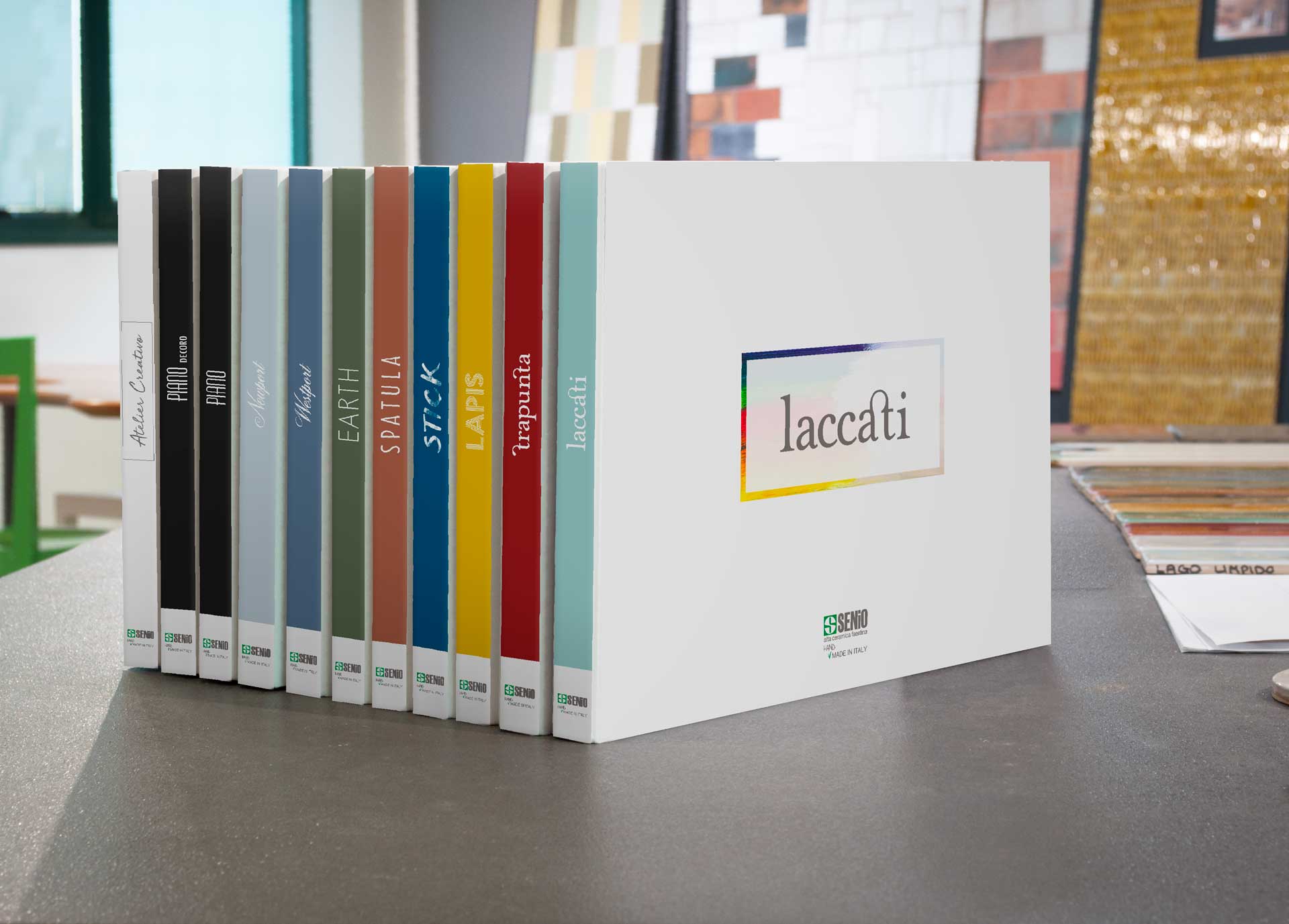 CERSAIE 2019 – our newelties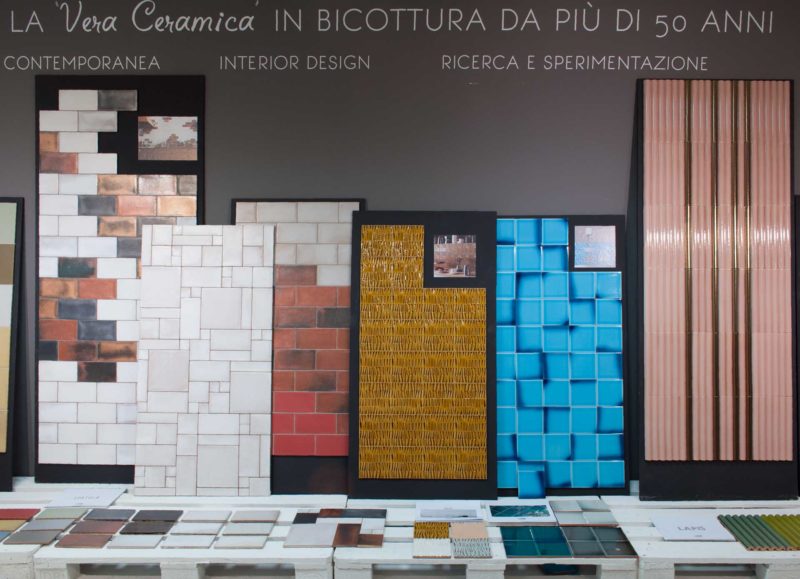 Also this year, during the week of CERSAIE 2019, we set up our showroom near Ravenna with our latest collections and new exhibition tools.
The showroom has been settled according to the guiding values of our factory: handmade, design and research.
This year we introduced an expansion of Spatula collection, adding 5×20 cm – 2"x 8", 10×10 cm – 4"x4", 5×5 cm– 2"x2", 20×20 cm – 8"X8″, in Black and White, both glossy and matt, and in the Antique silver, Corten and Rame metals.
This series of double-fired ceramic tiles is a real handmade collection. The name SPATULA derives from the name of the tool used to spread the glaze on the bisque; a manual process that gives an irregular and unique look to each piece.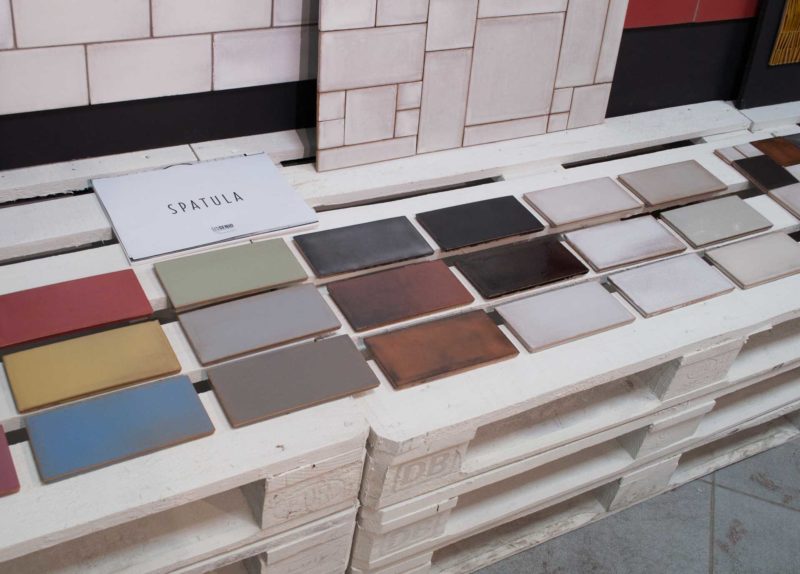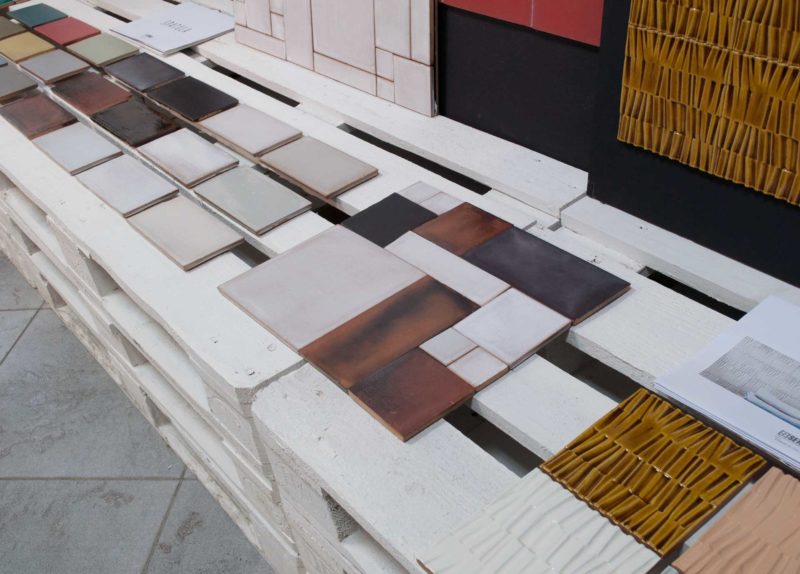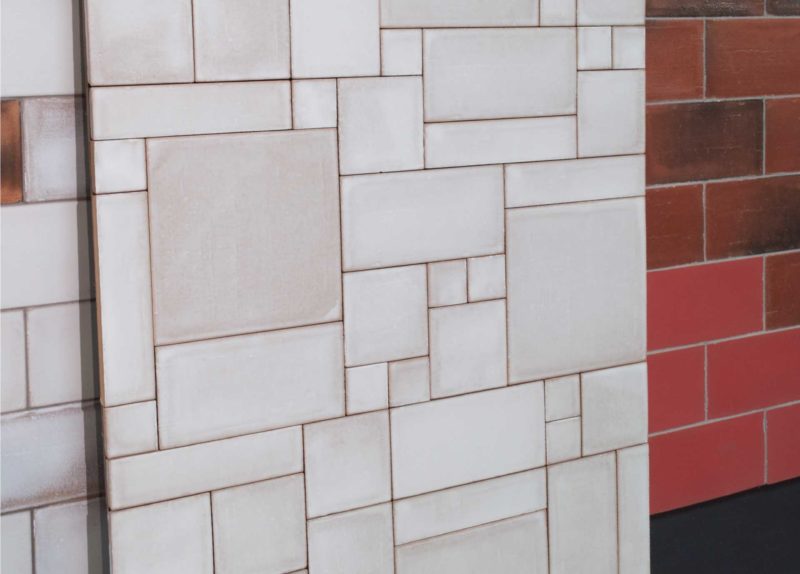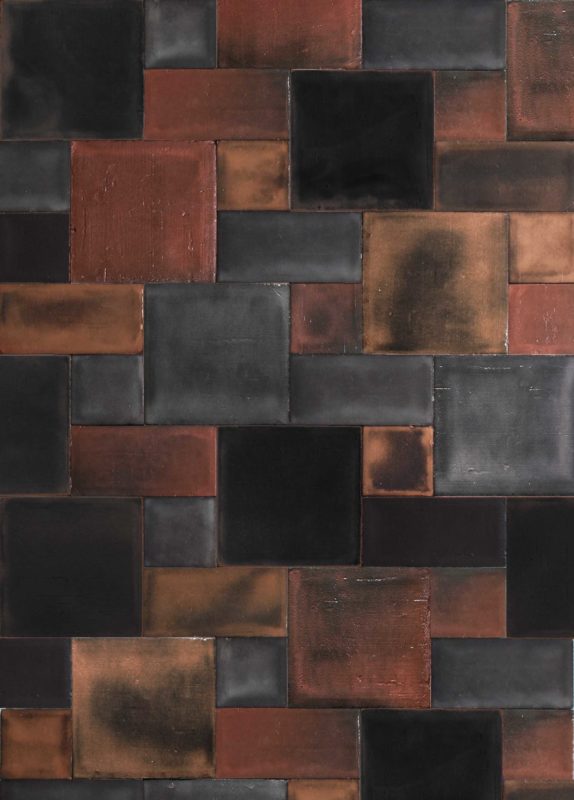 Two new collections were presented: Signs and Aria.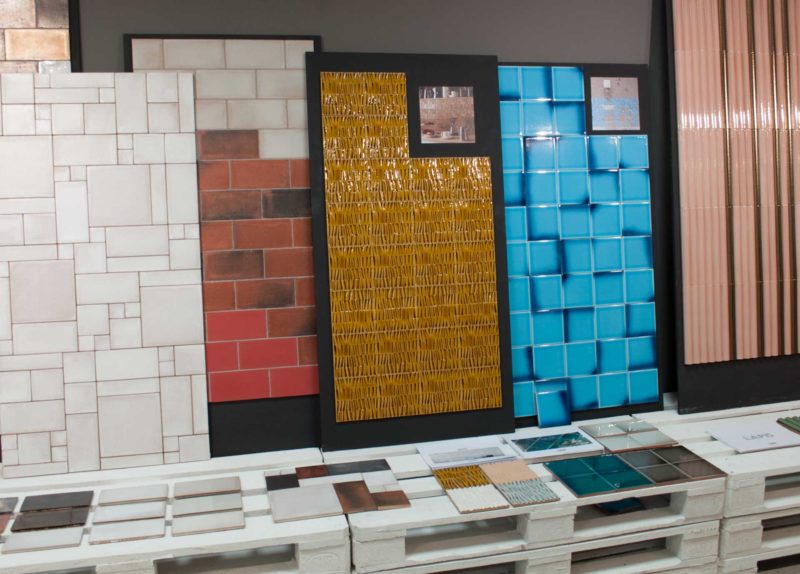 Signs is a double-fired collection, characterized by a three-dimensional surface, on which there are small grooves that sculpt the material, giving rhythm to the coating. The collection consists of a single size (15 × 15 – 6 "x6") available in four warm and deep colours, which highlight the 3D details on the glossy or waxed surface.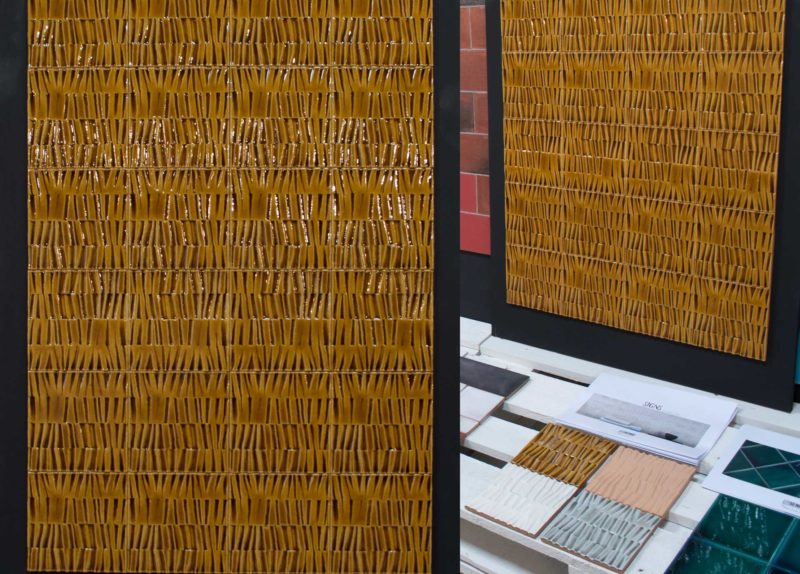 Aria is a double-fired collection, characterized by three shades of colour in different positions of its crackle glaze.
The result is an interesting chromatic contrast with the background colour. This collection consists of four colours in the square sized 13×13 cm – 5″x5 ″. The nuance is a background and a decoration at the same time and gives dynamism to the tiled wall.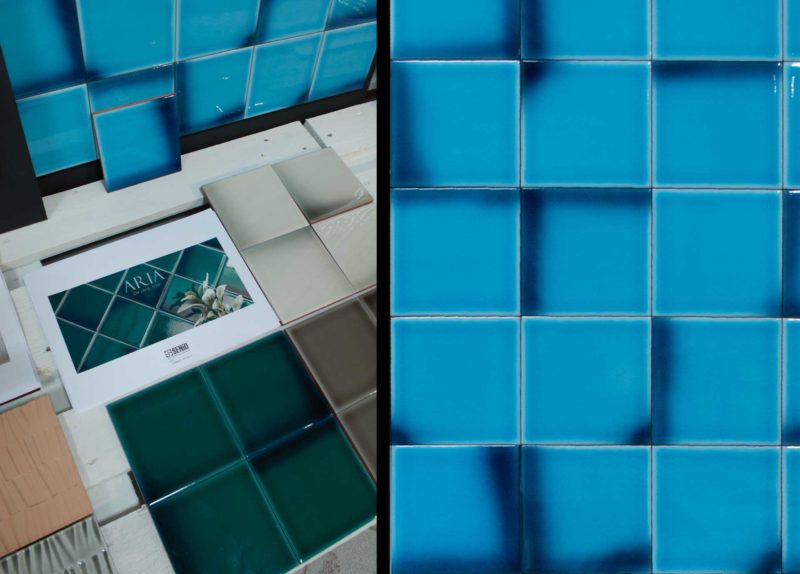 Among the novelties presented, the new Folders: practical and explanatory display tools, which allow you to show the different sizes and colours of each collection in a simple and clear way.
The new folders were born to satisfy our customers' needs:
understanding quickly and clearly which items compose each collection
providing installation suggestions with photos of settings
having a comfortable tool to handle
touching the product to appreciate its qualities
Our showroom is always open all year… If you haven't already come and visited us, you can take the opportunity now!